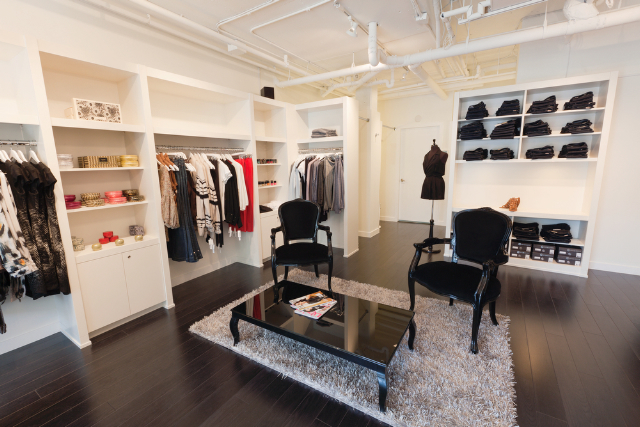 What's a "stylishmess"?  It's a newly coined term describing one who adheres to too many or not enough fashion rules creating the effect that is a stylishmess.  Luckily, Stylishmess (the shopping boutique) is here to help!  Now open in Point Grey, Stylishmess is a shopping boutique and personal styling shop that aims to educate women on how to dress for their body, face shape, and colour palettes. Opened by Sarah Parsons, who at one point worked in the fashion industry as a model and a fashion merchandiser, Sarah wanted to offer a space where women can learn to look and feel their best while having fun in a beautiful and relaxing environment.  Modern Mix Vancouver wanted to hear more about this new retail destination, so we interviewed Sarah Parsons: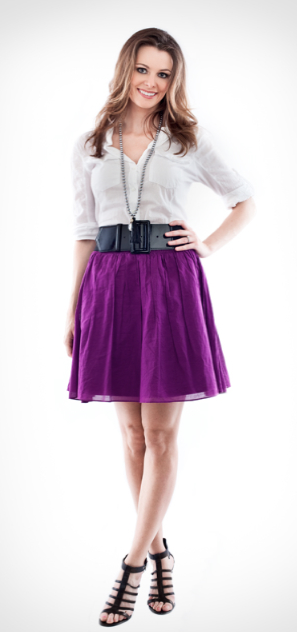 MMV: Before you opened Stylishmess, you were a style consultant for Vancouver professionals. What's your work/education background and how did you get into the fashion and styling industry?
Sarah: I was a model for years and found the stylists' trailer on sets more interesting. Watching how they put outfits together piqued my interest than actually being the talent! It inspired me to want to be apart of that. I also entered a professional office at a young age and found that when I dressed up for the position I was given a lot more respect. I found that how I dressed not only influenced my mood, but the reactions of the people around me in a positive way. I thought putting my love of fashion together with defining personal/professional images was an ideal place for me. I have a fashion merchandising diploma and BA Commerce, and have worked in the Vancouver and Montreal fashion industry.
MMV: Why did you decide to open your own boutique? Why in the Point Grey area instead of somewhere like Downtown or Main Street?
Sarah: Since there really isn't a store like mine out there, I didn't want to be defined by the location. I thought a new idea needed to be in an area that needed a new fresh face on the block.

MMV: How do you hope to set Stylishmess apart from the many fashion boutiques in Vancouver?
Sarah: Stylishmess has experienced stylists who can help outfit a client based on body shape, size and colours. After shopping with and for my clients, I saw a need for a relaxed shopping environment with great pieces and service that also offered something different in the city. By listening to my clients' comments and concerns, my idea was born. I want to make shopping enjoyable for women again.
 MMV: How do you choose the clothing and accessory brands and products for the Stylishmess shop?
Sarah: Quality is a big deciding factor, as well as filling my clients' needs. I listen to what they want. I also lean toward flattering cuts and fashion forward styles with the ability to be long term classics.
MMV: What are your fashion and style trend predictions for Fall 2011?
Sarah: I don't really believe in discussing trends, however I think learning to dress for your body/lifestyle and expressing yourself through fashion will be a big trend for Fall and Spring.
MMV: When it comes to styling your clients, do you have any rules of thumb you'd like to share with Modern Mix Vancouver readers?
Sarah: Rules of thumb? Well that's tough as everything is so person specific… but I do recommend that you should always dress in what makes you feel really good. Dress for you.
International brands at Stylishmess include Vince, Alternative Apparel, Milly, Tibi, Graham and Spencer, Robert Rodriguez, LAMB, Twelfth street by Cynthia Vincent, Rory Beca.  Beauty and accessories brands include House of Harlow 1960 (Nicole Richie's line), Lucia, Valuspa, Barefoot Venus and Butter London.  To see for yourself, visit Stylishmess at 4481 West 10th Avenue.