Board of Trade – now open in Chinatown/Strathcona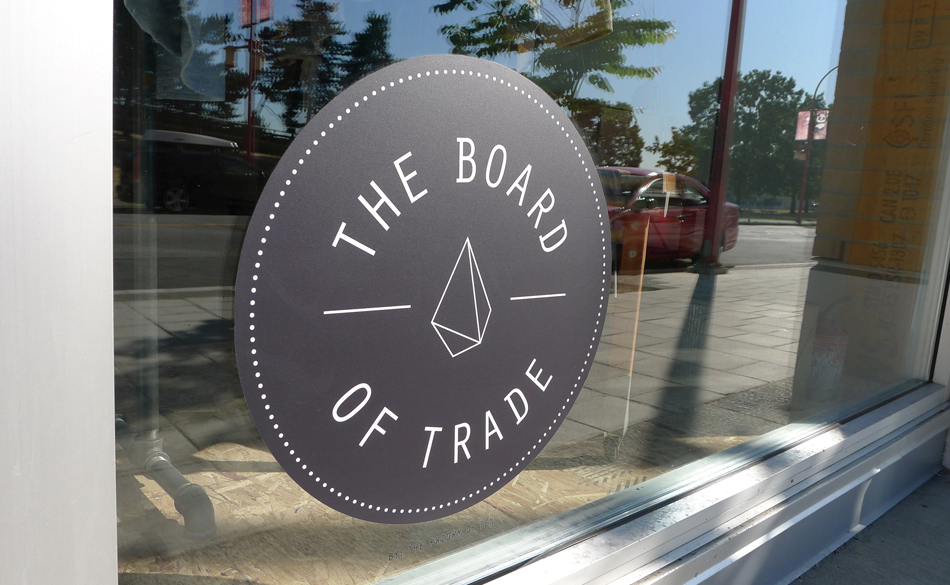 By Miranda Sam, Modern Mix Vancouver Writer
Earlier this September marked the grand opening celebration party of Vancouver's latest fashion venture, The Board of Trade Co. Nestled on the edge of up-and-coming Chinatown, with neighbors such as The London Pub and Rhada Yoga, The Board of Trade adds a fashionable touch to area.
Guests in attendance had brief moments with co-owner Eunice Quan as the busy queen bee fluttered from chatting with all the different groups. The concept created by her and her partner (and childhood best friend) David Lin is quite the two-way trade: it not only acts as a retailer of local and international labels, it also serves as a wholesale show room for the designers.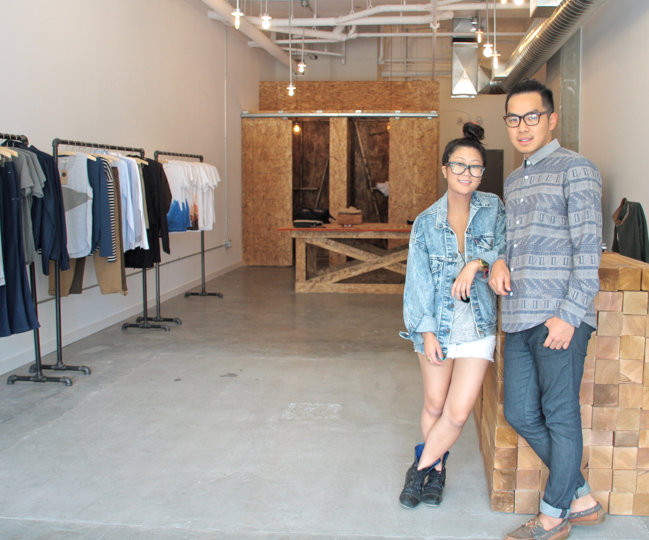 As for the interiors, the Board of Trade is pared down to the point that it literally takes you back to the days when all that was necessary was the goods in cartons. And that's exactly what they've used in their choice of materials for the dressing rooms: ceiling-to-floor rolling particleboards. Rolling racks made from pipelines add an industrial-feel to the gallery setting.
String Magazine was present at the event, as the editor Maria Hernandez said she simply "loves the concept." Local fashion bloggers and guests were invited to take instant photos holding a Board of Trade x String Magazine sign.
Immerse yourself in not designer luxury or local favourites, but cutting edge international labels such as Painkiller, Shake Appeal, Sifr, and Qubisch at The Board of Trade. Pieces are carried in exclusive quantities, so be sure to frequent this shop. Doors are open at 227 Union St.