Philosophy – Purity Made Simple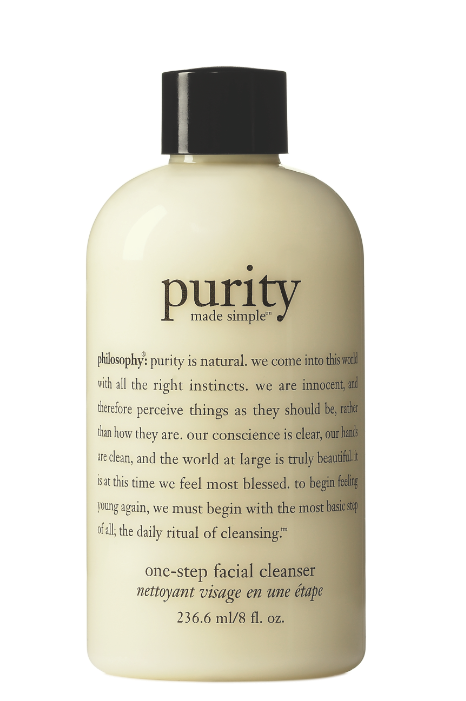 With most people having busy schedules, it's nice to use multi-functional products to save time (and money).  If you agree, Philosophy's cleansing product Purity Made Simple is a one-step facial cleanser you should definitely give a try.  This award-winning (4x the Allure Reader's Choice Award in the USA) cleanser removes makeup, cleanses, tones and lightly hydrates the skin – all in one simple step.
This is my regular cleanser that I've been using as of late.  I like how Purity's texture is soft and creamy, with a slight sheen to it – it doesn't foam when you scrub your face, but gives off a soapy texture.  Its smooth, gentle and silky on the face.  After using purity, I feel soft and clean, not oily, yet my skin doesn't feel dry or tight at all.
Purity Made Simple is available in four different sizes – 90ml ($13), 240ml ($26 ), 480ml ($42) and 710ml ($52).  It is currently available at Sephora and will be in select Shoppers Drug Mart and Bay department stores starting November 2011.