Kenzo – Flower Tag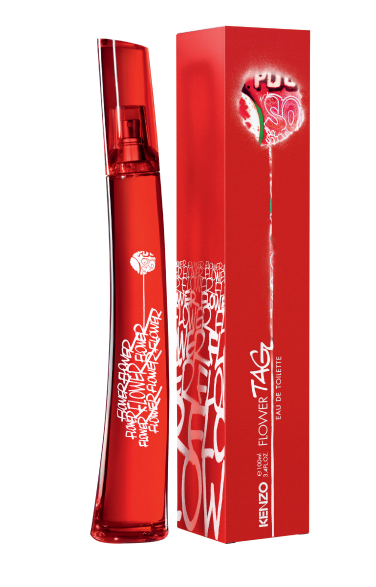 Kenzo's lastest fragrance is FlowerTag, an updated, youthful rendition of the original Flower by Kenzo which was first launched in 2000.  The design of FlowerTag follows the iconic upright, elongated and curved bottle design of the original Flower.  However, the colour of the bottle takes on a bold, neon red and the word "flower" is scribbled ("tagged") over and over again in a word cloud formed with graffiti art.  Continuing with the graffiti theme, on the official Kenzo FlowerTAG website, there is an interactive application for you to "tag your dreams" and send a message to a friend.  Click here to check it out.
Top Notes: Rhubarb, Blackcurrant, Mandarin
Floral notes: Peony, Lily of the Valley, Jasmine
Sensual Notes: Tea Note, Vanilla, Musk
FlowerTag is available exclusively at The Bay and the suggested retail prices are $79 for the 50ml bottle and $99 for the 100ml bottle.