Cafe Firenze (920 Beatty Street)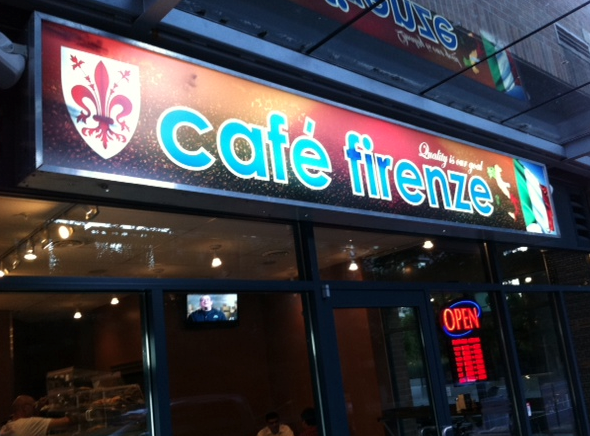 Cafe Firenze (920 Beatty Street) opened earlier this month at the edge of Yaletown at Beatty x Smithe Street. Although the name indicates a cafe, a more accurate description would actually be a small restaurant with cafe-style seating. The front of Cafe Firenze displays a freezer full of italian gelatos with 10 flavours to select from.  Adjacent to that is a display of cake slices, baked goods and other pastries.  Then there's a cafe menu with coffee teas and lattes.  But the jewel of Cafe Firenze is its fresh made pastas and paninnis.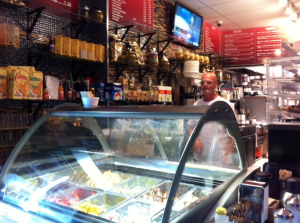 I was fortunate enough to meet Silvio, the Italian owner of the cafe, who welcomed me into his Cafe and ushered me behind the counter like I was a house-guest, rather than a restaurant patron. I ordered a penne with meat rosé sauce.  Silvio assures me that his pasta is authentic, Italian pasta, made with the renowned Barilla Pasta , the #1 pasta brand in Italy.  The tomatoes are also fresh cut.  The high-quality pasta and fresh vegetables are then cooked in Olio D'Oro extra virgin oil.  The rosé sauce was lighter than I expected but the slightly watery texture (likely from the tomatoes) gave the pasta dish a feeling of fresh, healthiness rather than heavy, hearty and oily.
Pasta dishes range from $10 to $15. In addition to pastas and paninnis, coming soon to Cafe Firenze will be fresh-baked pizzas.  Stay tuned…