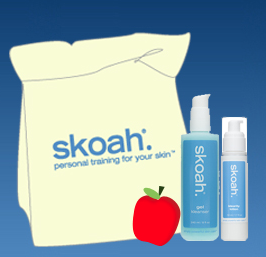 Skoah Spa in Yaletown has moved two doors down to 1007 Hamilton Street.  The public is invited to attend an open house on Wednesday September 14 for treats and cocktails.  Drop by and learn more about Skoah's "personal training for your skin" customized facial plans and try out skincare products at their spatique.  RSVP is required to fitskin@skoah.com.
Can't attend?  For those of you already familiar with Skoah's product lines, here are some upcoming offers:
Until Friday September 9th (11:59pm), spend $70+ on online products receive a free Skoah lunch bag by using the promo code "lunchbag" at checkout. Purchase minimum is before tax and applies to products, online only.
Until Friday September 30th, get a "back to skool" bundle for $115.  A fitskin facial, cleanser (gel or kleansing lotion) and choice of 3 different moisturizers in a reuseable Skoah lunch bag.
Please not that the above promotions cannot be combined with other offers.