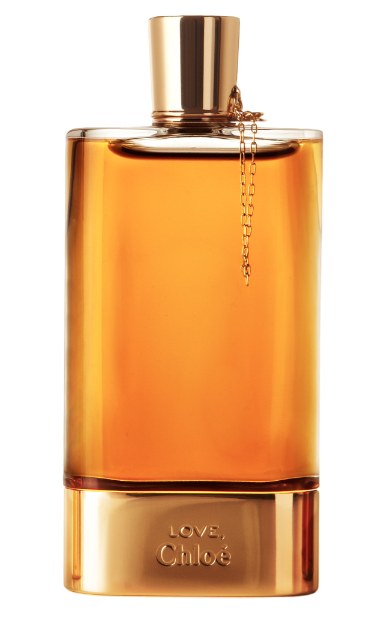 "Beautiful both day and night, her elegance infuses her every move.  Contagious beauty that brings a smile to the lips.  Natural radiant charm, concentrated in a powdery trail."
Love your floral fragrances?  Then you'll love, Chloé Love Eau Intense.  This fragrance, with its subtle blend of iris, heliotropine, fresh flowers and musks, is evocative of the scent of iconic cosmetics, talcs and face powders.  Chloé Love Eau Intense blends dense and downy powder with peru balsam, a slightly sweet, animal and resinous scent, along with vanilla absolute, chosen for its roundness and leathery effects. A grown up, full, voluptuous, mature scent – perhaps a little bit old fashioned but in a classic way.
This one is not for the faint of heart – make sure you (or whoever you are gifting the bottle to) loves their strong florals.  Chloé Love Eau Intense 75ml is available at Holt Renfrew, select Bay Department Stores and Murale at the suggested retail price of $125.00.