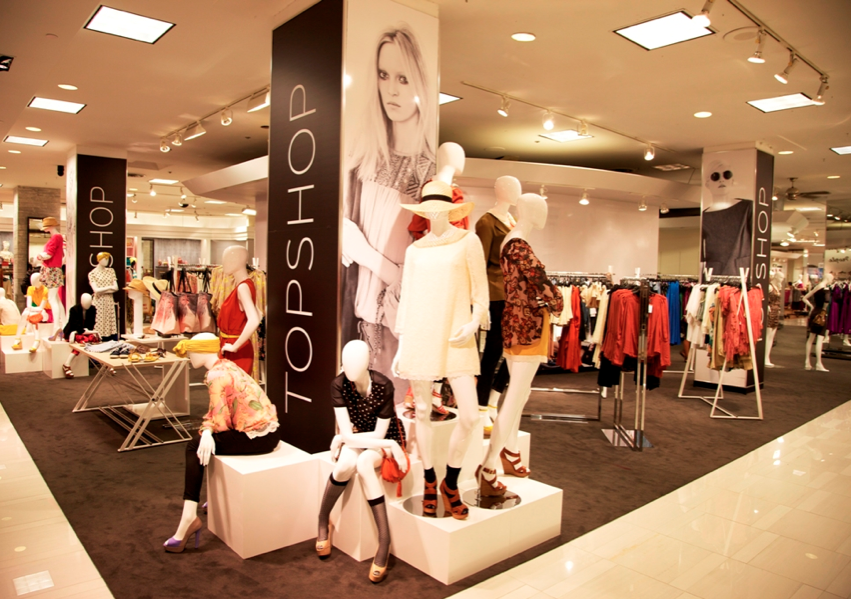 Every time I've traveled to the London, my shopping trips aren't complete without a stop at Topshop.  To the folks in the UK, Topshop is as much of a staple to them, as GAP and Banana Republic are to us.  The Bay will be launching a Canadian Tosphop capsule within the Vancouver region in mid-September, finally giving us Vancouverites a sneak peek at the latest Topshop collections. The Topshop capsule will be the first opportunity to shop from a temporary, curated selection of the UK-based brand as permanent flagship locations continue to be announced across the country.
The Vancouver capsule opening builds on the successful launch of a similar mini-collection at The Bay Queen St. in Toronto this summer, which wowed consumers across the Toronto area. Topshop's individuality has earned it worldwide respect, cementing its place on the international style map.  Its collaborations with both young designers and some of history's most iconic names such as Celia Birtwell and Kate Moss, have further advanced the brand's reputation as a fashion leader.
According to Bonnie Brooks, the President and CEO of The Bay, the company is "thrilled to bring the Topshop collection to Western Canada. We know that the brand's fashion-forward style is a great fit with the Vancouver market, and we're excited to make it available to our customers".  So what's next after this?  The launch of the first Canadian Top Shop Flagship store….?  Keep your fingers crossed!
Facebook: facebook.com/topshopcanada
Twitter: @topshop_canada