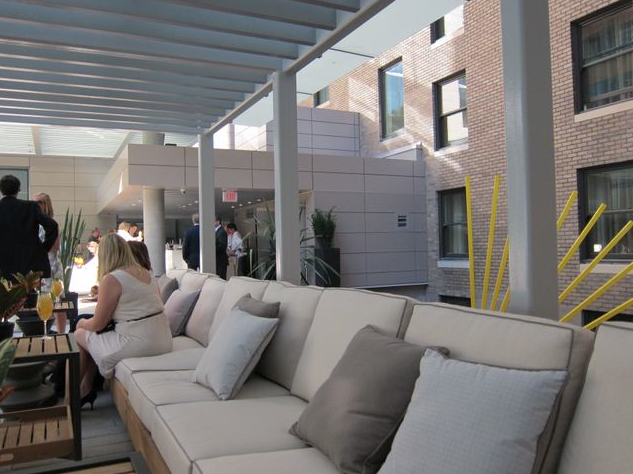 By Joanna Lee, Modern Mix Vancouver Writer
The celebration of the opening of Reflections at Rosewood Hotel Georgia took place last week, with the hotel's managing director, Steve Halliday, formally introducing the hotel management team and highlighting the significance of the heritage hotel itself.   As one of the city's only rooftop bar and lounge, Reflections is a hidden gem, located on the fourth floor of the hotel.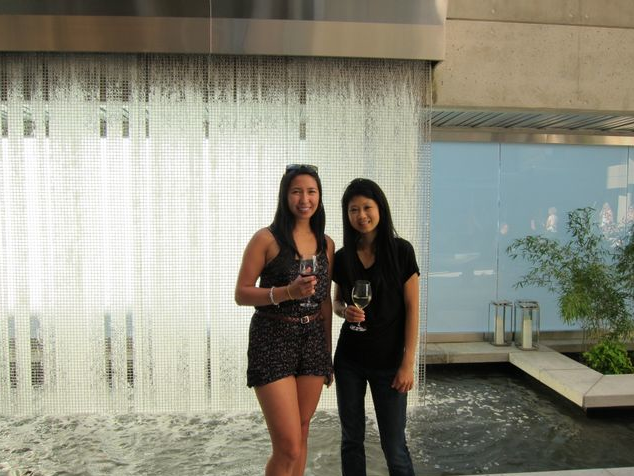 Protected by Hotel Georgia's heritage inner façade, Reflections provides an elegant and relaxed atmosphere perfect for al fresco dining and cocktails.  The rooftop space features an outdoor island bar, oversized teak couches, and heated lamps, and is surrounded by infinity water features and a flowing waterfall.  Narrow water channels frame the patio area with a stepping stone walkway leading into the central area.
Throughout the evening, guests were spoiled by exquisite canapes such as tuna tartar, lamb popsicles, lobster, and cheeses and charcuterie accompanied by Mission Hill Pinot Blanc and Cabernet and sparkling summer cocktails individually handcrafted and made to order.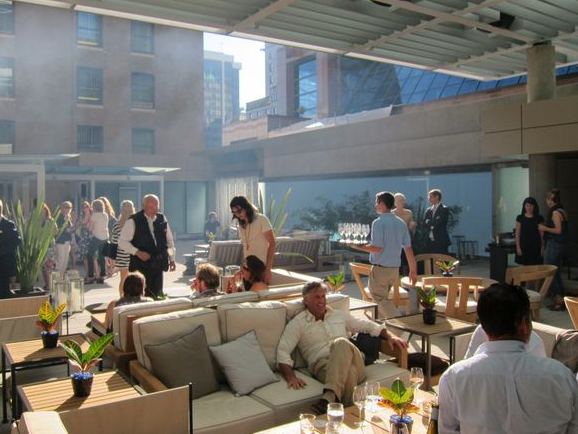 The normal menu consists of lighter fare such as freshly shucked oysters, charcuterie and cheeses, grilled pizza, lobster panini and lamb popsicles.  For handcrafted cocktails made with premium spirits, fresh citrus and herbs and house-made bitters, try the Boulevardier and the Scuze Me Miss.
Overall, the atmosphere at Reflections is very elegant and sophisticated and absolutely beautiful, making it hard to believe this oasis exists amidst the urban rush of downtown Vancouver.  Reflections is open daily from noon and also available for private functions.