By Joanna Lee, Modern Mix Vancouver Writer
Calabash Bistro (428 Carrall Street) is a small and local authentic Caribbean joint located on the edge of Gastown and another great culinary addition to the area. The restaurant serves traditional Caribbean food and drinks, offers live music on most nights and is adorned with local art. The restaurant consists of two floors – the top floor as the restaurant with booth seatings, a small bar, and an open kitchen concept, and the basement is an intimate lounge area that comes alive with upbeat live Reggae music providing a super funky vibe to the joint.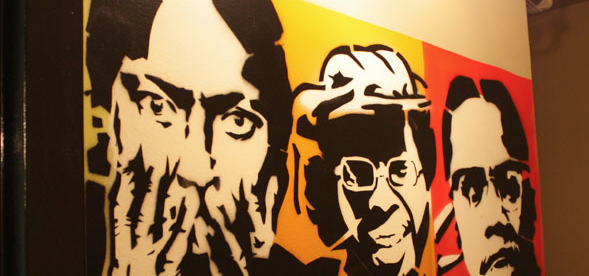 The food menu includes dishes such as fried coconut dumplings, patties, a variety of curries, ackee and saltfish, and plantains, all moderately priced. We shared the spinach salad ($9), beef patty ($3) and the stewed oxtail ($15). The salad was unique and interesting for a salad of spinach, consisting of corn and roasted pineapple, while the oxtail came in three separate tiffin tins with a fried dumpling, rice and vegetables. The sauces, Jamaican ketchup and the house hot sauce, were intensely flavourful and extremely spicy, which forms the basis for Caribbean food.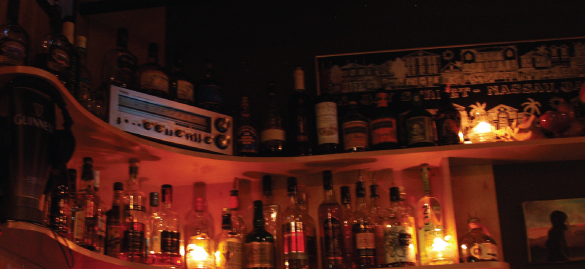 Calabash boasts the largest selection of rum in the city (over 70 kinds) and there are plans to host rum classes in the very near future! Try the Dark and Stormy, Calabash's version of Bermuda's national drink, or the Ti Punch served the same way as in the Caribbean, if you are seeking authentic tastes of the Caribbean.
As the owners state, "Calabash is a vessel that supports food, drink, art, and music." It is the perfect venue for tapas food, drinks and live music, and a cool place to lounge and hang out in Gastown, if you are up for Caribbean cuisine and a "Reggaecentric" environment.
Calabash is open for lunch Monday to Friday from 11:30 am – 3:00 pm, open for dinner service from 5pm – late 7 days a week.