It's that time of year again, the 2011 Aritzia Warehouse Sale is happening from September 1 to 5, 2011 at the old Storyeum location at 142 Water Street in Gastown. Hours are as follow:
Thursday Sept 1st, 2011: 8am to 8pm
Friday Sept 2nd, 2011: 8am to 8pm
Saturday Sept 3rd, 2011: 9am to 6pm
Sunday Sept 4th, 2011: 10am to 6pm
Monday Sept 5th, 2011: 10am to 6pm
As they've done every year, I'm sure they'll have new stock coming in every day.  However, in my personal experience, the "best" stuff is always at the beginning of the sale.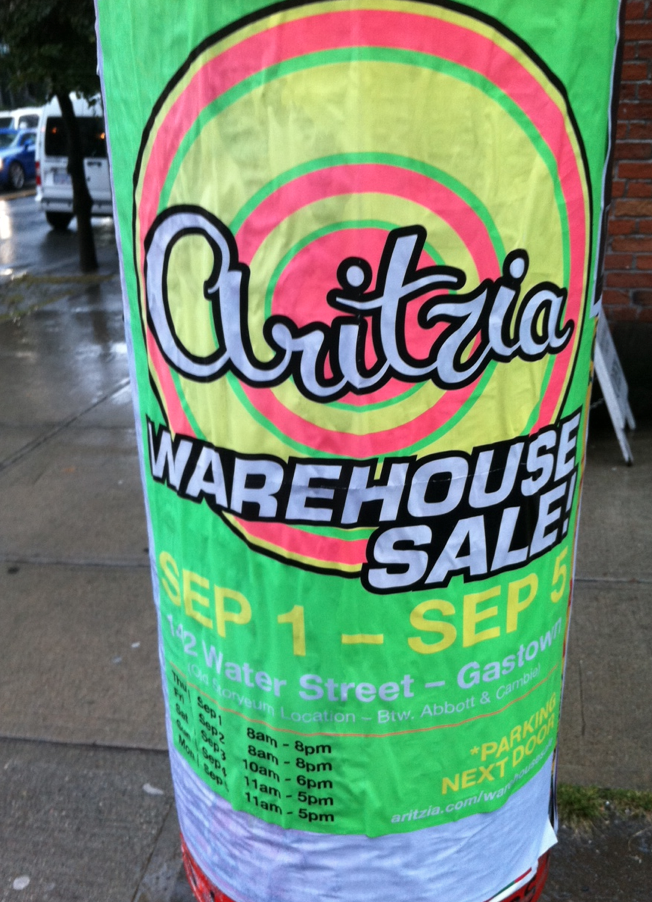 Update:  Here are some photos from the actual event.  Thanks to Elizabeth of IdleGlory for the photos.