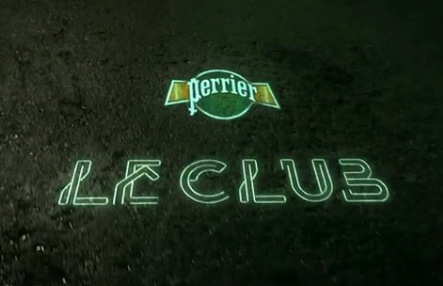 Le Club Perrier is at the forefront of an interactive YouTube experience with their "Can You Handle the Heat" videos.  As more viewers watch the video, the party gets "sexier, steamier and wilder".
The video footage begins with a woman walking through a quiet club. As video versions are unlocked, the scenes become more interesting.  More people show up at the club, the temperature rises and the dancing crowd gets increasingly seductive. To show progress, the channel features a thermometer indicating how high the temperature rises.  As the temperature escalates, the party goers get hot, the atmosphere is intense and the entire scene is melting…then BAM! In comes Perrier as the ultimate refreshment. Check out the teaser video here:
Lastly, visitors to Perrier's YouTube Channel can also enter a sweepstakes with a grand prize of a three-day trip to New York City for the winner and a friend, including VIP access to the "Le Club Perrier" party on Sept. 20.
==
Perrier Sparkling Natural Spring Water comes from a source in the south of France, located near the small village of Vergeze, in Provence. The spring's unique balance of minerals and strong bubbles provides its distinctively unique and refreshing taste experience.  It is this singular blend of gasses and minerals which have made Perrier the world's most requested carbonated spring water.