The Bibo – Kitsilano Italian Restaurant
By Kenneth Law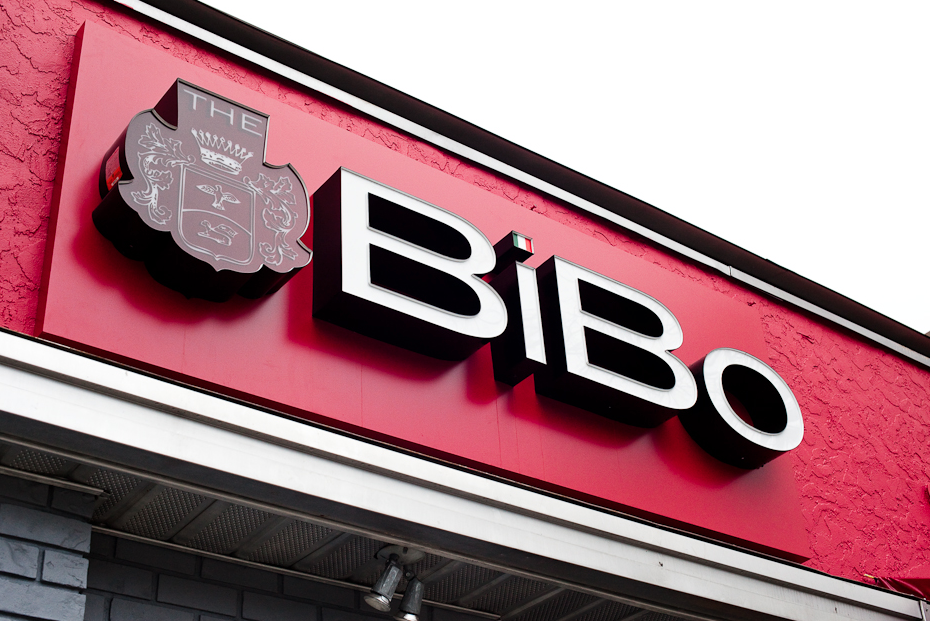 Authenticity promised as another Italian newcomer opens in Vancouver.
The BiBo (1835 West 4th Avenue) enters a cramped market of Italian restaurants in Vancouver, and makes no apologies or compromises as it boldly opened on March 16th, 2011, at the corner of West 4th and Burrard, directly across Italian heavyweight Trattoria. Bold lighting and modern décor line the interior of the establishment; a rustic, family style restaurant this is not. With so much competition in a city already known for having one of the most restaurants per capita in the world, how does another upstart hope to break into the market? By selling cultural authenticity.
At the BiBo's launch party, one day prior to its official opening on Wednesday, co-owner Lorenzo Bottazzi prides his establishment as one that seeks out some of the purest and best Italian ingredients (even, in edgewise, remarking that sometimes local ingredients just cannot compare to those imported from Italy for their dishes). He also speaks at lengths about his family's heritage, their existing experiences as restaurateurs in native Italy and their own pizza maker, freshly imported from Naples, and his stubborn refusal to cut pizzas to preserve the taste. According to Bottazzi, this isn't your neighbourhood Pizza Hut pizza.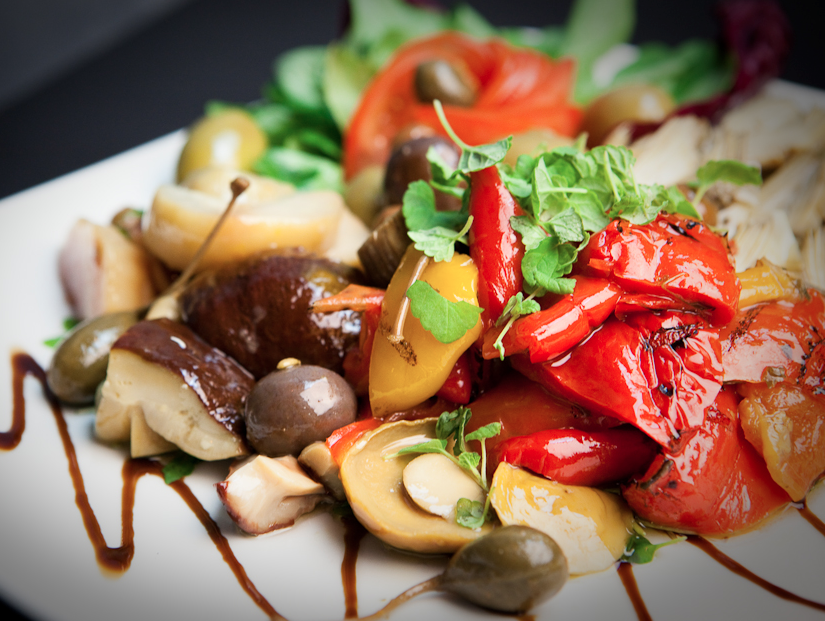 This certainly is not the only restaurant in Vancouver to claim to be authentic Italian, but we let the food speak for itself. The ingredient quality is superb, even if the culinary methods aren't always our cup of tea. Vegetables clearly tasted fresh, with rich, pungent aromas and I certainly liked that the pasta choices were not limited to Spaghetti or Linguine. Flavours did err towards the side of too much strength, as several dishes tasted noticeably saltier than I am accustomed to.
I was also pleased that the dishes they provided to us at the launch are actually on the menu, so that our comments on the food can apply to dishes that are relevant to restaurant patrons. Some highlights include: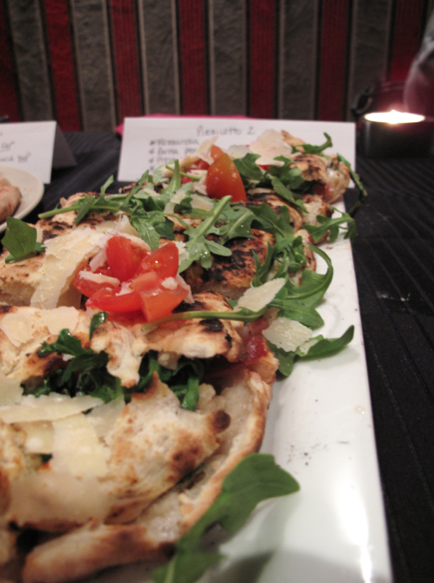 Rigatoni Alla Norma – The pasta was done just right, very chewy and delectable and is a real highlight, especially since Rigatoni seems to be very rarely offered in restaurants. Found the sauce a tad too strong as with most flavours, but there is enough pasta to parry the strength.
BiBo Matteo – Bold, mushroom based flavors layered on top of a wide pasta known as Spracci.
Quattro Formaggi pizza – I still cannot forget how strong the blue cheese tasted on this – and being a blue cheese fan, I loved it.
The rest of the pizzas were decent enough, but I found the breading too thick and the toppings, well, too thin. There was even a chocolate pizza, which, while it had its novelty, I can't imagine ever wanting seconds of. Perhaps I am just meant to eat "westernized" style pizzas.
Prices of these dishes are around a reasonable $16 range, and the current menu can be seen here: http://thebibo.com/menu.
With so much promise and the strength of the staff's cultural roots, we find it difficult to imagine this establishment not sticking around for a little while at least. At the very least, there is now another option in the reasonably-priced Italian cuisine sector, as the fickle foodies of the city will attest that you can never have too many choices.