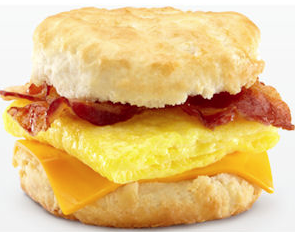 An alternative to your sausage/egg mcmuffin … introducing the buttermilk biscuit sandwich! Mcdonald's is inviting their customers to join in the product launch celebration with a free buttermilk biscuit sandwich on February 9th and 10th, during breakfast hours, at your local Mcdonald's. "When you bake the perfect biscuit, you celebrate. Baked fresh daily, they're just like homemade." Click here for the Facebook event details.

Some Buttermilk Biscuit Facts for you:
The new Buttermilk Biscuit is the most significant breakfast menu launch for McDonald's since the McGriddles successfully debuted in 2003.
McDonald's first introduced Canadians to the on-the-go breakfast experience with the launch of the Egg McMuffin in 1976.