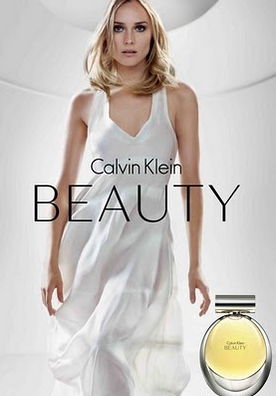 The latest fragrance from Calvin Klein is "Beauty" and is described as "the ultimate femininity of a luminous and modern floral".  Thanks to word-of-mouth company Matchstick (with whom Modern Mix Vancouver has worked with in the past), I was sent a full-sized bottle of Beauty to review and 100 mini samples to give away.  It certainly has a more sophisticated smell – not sweet or fruity, but definitely floral.  The fragrance notes include a musky amberette seed in the top, jasmine in the heart and a cedar base.  After the initial floral burst, the scent of Beauty actually becomes quite subtle on your skin.
In addition to the fragrant goodies, I was also delivered a big bouquet of flowers to compliment the "beauty" of the fragrance and to inspire entries into FASHION magazine's "Beauty: It Touches Everything" photo contest:
Upload a photograph of a person, place, event or moment you think is beautiful, along with a 140 character description and enter to win a grand prize worth $2,500 or two runner-up prizes valued at $500 each.  Also, as an added incentive to enter, the first 2,500 submissions will be rewarded with a mini 2mL eau de parfum rollerball of Calvin Klein Beauty.