By MMV Guestwriter, Kathryn Moore
Photos by Idle Glory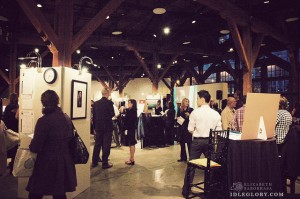 Where can you find an event that combines learning about volunteer opportunities, a silent auction for local artwork, appetizers & drinks, all in a classy but relaxed environment?  Timeraiser: "Part volunteer fair.  Part silent art auction.  Part night on the town." In a nutshell, this annual art auction event encourages volunteerism towards non-profit activities by offering an opportunity to purchase artwork by pledging volunteer hours instead of money.  The maximum bid per art piece is 75 or 125 hours (depending on the estimated value of the art). If more than one person bids the maximum number of hours, a name is drawn from all of the highest bids submitted.  With 12 months to complete your pledged volunteer hours, when you finally take home your piece of art, it becomes a reminder of your goodwill and experience with Timeraiser.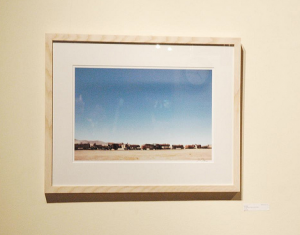 To accompany the art auction at Timeraiser, there were booths set up to represent local non-profit agencies you could fulfill your pledged volunteer hours with.  Reminiscent of a hiring fair, representatives from the organizations shared information with event attendees about volunteer opportunities. Charities we chatted with included Big Sisters, Compassionate Eye Foundation, The Canadian Youth Business Foundation, and Women Against Violence Against Women.  We both met some like-minded, community oriented people and walked away with several business cards and a clearer picture of how we would like to get involved in the community.
Volunteering is a great way to develop a network of resources and friends and to make you feel positive about yourself by helping others.  Vanessa and I both made several maximum bids for various pieces of artwork.  At the end of the night, Vanessa was fortunate enough to win a photography piece titled "Train Graveyard in Salar de Uyuni, Bolivia" [right] by local photographer Kris Krug for 125 volunteer hours which she will be doing with the events committee for the BCSPCA.  As a result, I'm sure Modern Mix Vancouver will be keeping you updated on the local initiatives of the BCSPCA as Vanessa completes her volunteer hours!