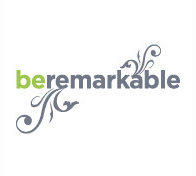 If you're from BC and you've been on Facebook lately, chances are, the "Be Remarkable" campaign has shown up in your news feed!  The Credit Unions of BC have enlisted local youth to help it give $100,000 to local charities through a viral campaign on the Be Remarkable Facebook Page.  The campaign leverages a Facebook photo tagging mechanism to decide where the money goes.  Every tag counts as $1 – it's been less than a week and already $58,000 has been allocated to charity.

Here's how it works:
Sixteen regions in B.C. are each represented by a Facebook photo album.

Every time a user tags a friend in a photo of their region or town, the Credit Unions of BC donates $1 to a local charity.

Thirty-two charities are eligible to receive the funds, two from each region.

Each charity focuses on issues important to youth such as education, the arts, and community services.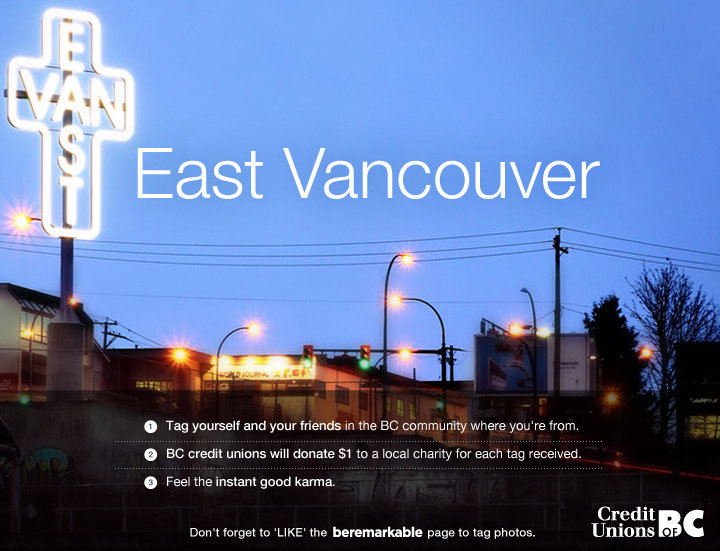 From Salmon Arm in the Thompson Okanagan region, to Abbotsford in the Fraser Valley album, to Victoria in the Vancouver Island album, if you're from BC, chances are, you'll be able to find your hometown in one of the 16 regions featured in the campaign.  I've been keeping a close eye on this charitable campaign and noticed that it's the smaller towns who have been most engaged in the donations process.  Good natured competition has organically grown from the site as fans cheer on their cities and regions –  even the often-neglected little towns are included too!
Anyone in BC interested in getting involved can help increase the funds raised by visiting http://facebook.com/beremarkable and tagging their friends in photos of their community. All they have to do is 'Like' the Page and then can begin tagging.  On the Fan Page, you'll find more info on the supported charities of this campaign.
Facebook Page: Be Remarkable
Twitter: @BeRemarkableBC
Furthermore, cute, quirky stop-motion animation videos created by local BC residents Nathan Gilliss and Callum Paterson are being used as an educational tool for this campaign: