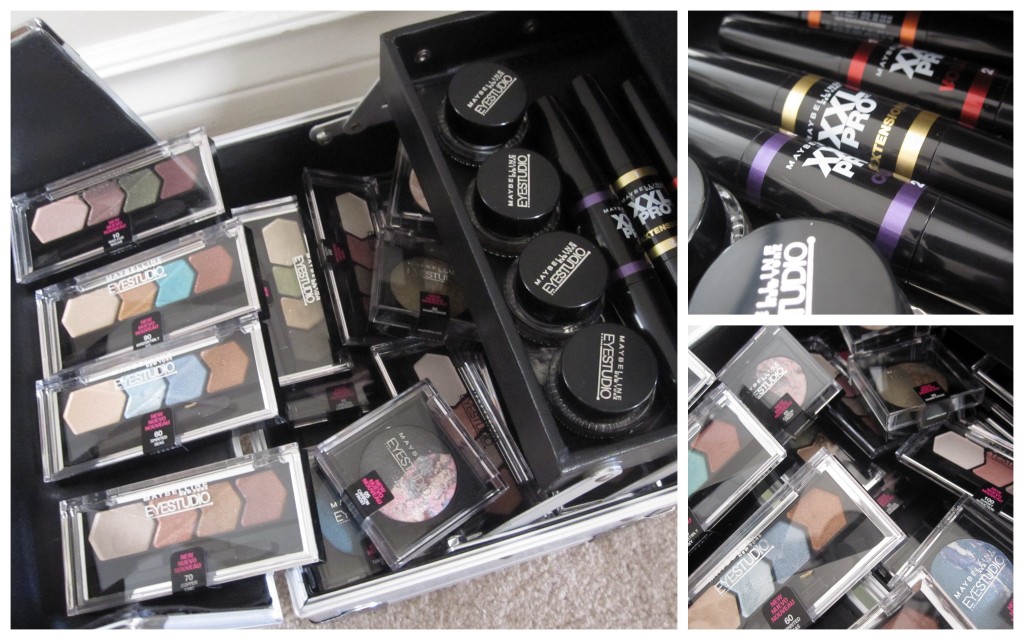 If you've been following my Twitter and Twitpic updates, you'll remember that not too long ago I invited two of my beauty-saavy girls over to play around with Maybelline Eye Studio cosmetic products.  I was one of the fortunate recipients of a Maybelline Eye Studio kit and given the chance to play around with eyeshadow pallets, mascara, gel eyeliner and baked, marbleized eyeshadows.  The kit came from Matchstick, which is a word-of-mouth promotional company.  Past campaigns I have participated in with them include OB Tampons, Maybelline Pulse Perfection Mascara and Harajuku Lovers' Fragrance.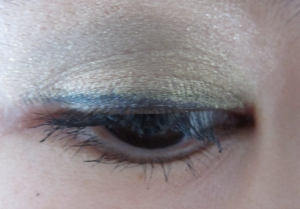 Anyway, my girls came over with fresh, clean faces and armed with their own make-up brushes and make-up remover (Hey! Nobody's perfect!).  After much testing, note-taking and a general discussion and jotting down of our thoughts….here are our conclusions!  Thanks to Tiffany and Naomi for your help!
Color Pearls: Marbleized Eyeshadow Collection
In general, with the marbleized eyeshadows, we started with the multi-coloured side of the sphere and used the solid colour to highlight.  Tiffany tried the "Navy Narcissist" which proved to be dark and highly pigmented – definitely for nighttime or costume wear.  With Sinful Sinnamon, the colour goes on like pigmented glitter dust.  Beware, contact lens wearers – tears will start running if you get this in your eye!  Because of the "dusty" nature of the marbleized eyeshadows, all colours (light or dark, sparkly or not) was very easy to remove with make-up remover.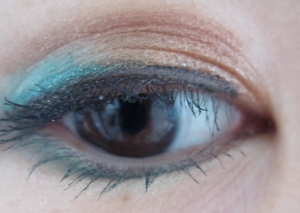 Color Plush: Silk Eyeshadow Collection
My favourites from this set are the "Irresistibly Ivy" (champagne, bronze, teal, brown) and "Green With Envy" (champagne, olive green, bronze-ish, black).  I think the green tones go well with dark eyes and dark hair.  In general, you would start with the lightest color (usually a sparkling white or light silver) and dust it over your entire eyelid, up to the bottom edge of your eyebrows (aka. you browbone).  Use the second and third colors in the pallet and blend horizontally across your eyelid, so it gradually goes from one color to the other.  You could also use the bolder color (ie. in the Irresistibly Ivy set, I used the teal to line my bottom lashline too.  Use the darkest color in your crease to make your eye more deepset.
Lasting Drama: Gel Eyeliner
The most famous product to compare the Lasting Drama: Gel Eyeliner to would be MAC Cosmetic's fluidline.  Dip an angled brush into the pot of gel eyeliner and paint right on! The Maybelline collection comes in four colors – black, a dark charcoal grey, a plum purple and brown.  Could be just the particular pot I used, but the Maybelline gel formula seems a bit stiffer (dryer?) than MAC.  Or could be because it's a fresh pot.  Regardless, I think it works just as well as MAC but at a lower price point.  The black is a great standard bold colour to have, the charcoal is a bit softer.  The plum purple and brown were not very dark colours.
XXL Pro: Mascara
I would not pay a premium for Maybelline's XXL Pro Mascara.  Nothing special or noticibly different about this line of product.  They come with double ended mascara wands, with a white primer on one end and the mascara on the other.  I don't like double ended mascaras because they can be time consuming to use and not the best when you are in a rush.  Although I like the concept of the mascaras coming in four different specialties (lengthening, volumizing, curling and "bold"), you might as well buy something awesome like Maybelline Pulse Perfecting vibrating mascara which has become my all-time favourite mascara.
In conclusion, the Maybelline Eye Studio collection has an extensive line of colors and product.  Lots of sparkles and bold colours, if you want to be more experimental.  I love how the eyeshadow comes with four compatible shades to easily create looks (without puzzling yourself about what color matches with what).  There's definitely a lot to choose from and I am confident no matter which eyeshadow collection you get, you will be able to create a unique look to call your own!  Play around and dare to inspire!