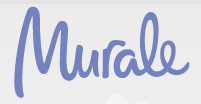 Right from Murale Beauty Store, here are some tips on selecting the perfect fragrance for Mother's Day. Fragrance may be the perfect Mother's Day gift, but choosing the right scent may come as a challenge. Murale's Beauty Masters make the search easy with seven helpful tips to find a scent mom is sure to love.
1) Become 007 – Raid mom's dresser or bathroom and find out what she is wearing to get a general idea of the scent family she prefers.
2) Be mindful of bottle labels – Fragrances come in two concentrations: Eau de Parfum (EDP) or Eau de Toilette (EDT), where Eau de Parfum offers a stronger scent and longer wear at a higher price. Distinguishing mom's preference will make the selection process a breeze.
3) Set a budget – Quality ingredients such as real flowers will result in a higher concentrated fragrance. Generally, the higher quality ingredients included, the higher the price.
4) Make the scent last – Layering fragrances with body lotions or shower gels of the same fragrance will offer a longer lasting scent.
5) Summer Scents – Mother's Day is a great opportunity to check out the summer launches, introduce mom to her favourite fragrance designer's summer collection.
6) Hit the right notes – Fragrance is a reflection of one's personality, write down three descriptive words about mom, such as athletic, outgoing and outdoorsy. Descriptive words will help a Murale Beauty Master find a fragrance to suit mom's personality.
7) Mother-Daughter Day – Book an appointment with a Murale Fragrance Expert and create a memorable experience selecting the perfect fragrance together.