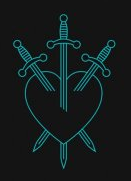 After much delay, Corner Suite Bistro De Luxe (850 Thurlow Street) is finally open. Upon entering the restaurant on a Tuesday night for dinner, we were immediately impressed with the beautiful decor, complete with a vintage espresso machine in the middle of the bar, custom chandeliers and leather booth seating.  However, the hostess was unwelcoming to the point where my friend questioned whether or not she actually worked there. When we were finally seated,  we had read through the entire menu (twice!) before even having a server introduced to us.  We didn't order anything from their cocktail list, but their drink menu is much more extensive than their food selection. (I like how the cocktail menu is in alphabetical order…) However, we felt that the server was slow and inattentive. Our thoughts were further confirmed when she brought us the wrong wine.
However, all our negative sentiments about the service dissolved when the food finally came. If you are a chef Anthony Sedlak fan you may be familiar with his White Bean Cassoulet from his Food Network TV show.  Corner Suite's own version of that is the "48 Hour Cassoulet" ($25). This classic slow-cooked bean dish originating from France, was fantastic. It was everything you could imagine it being, with white beans layered with sausage, duck confit and fois gras with a poached egg and hollandaise sauce. The "Steak and Fries" ($25) with blue cheese butter was deliciously tender; absolutely melt in your mouth.
For dessert, the "Tarte Tatin a la Minute" ($16) was surely the best part of the meal. For those of you unfamiliar with this dish, it consists of apple slices layered in a fan shape, covered with caramel and cinnamon and a delicously flaky batter poured over top. It took 20 minutes to make because it was made fresh to order, serves two and well worth the wait.
In conclusion, give Corner Suite Bistro De Luxe the benefit of the doubt for the service.  Once inside, the classy decor, combined with delicious food will definitely render this restaurant another visit.
Open from Noon til 2am Monday through Saturday | Brunch from 11am to 3pm on Sunday | Service from 3pm to 2am on Sundays