Vancouver 2010 Olympics – Olympic Cauldron
The 2010 Olympic Flame traveled by land, air and water during its 106-day journey across Canada and rests now in its final destination at the Vancouver Convention Center at Canada Place.  It's super crowded in the daytime, so I would recommend going in the middle of the night on a weekday – like I did!  The quiet of downtown at this time  allows you to hear the crackling of the Olympic Flame….like a gigantic patriotic campfire.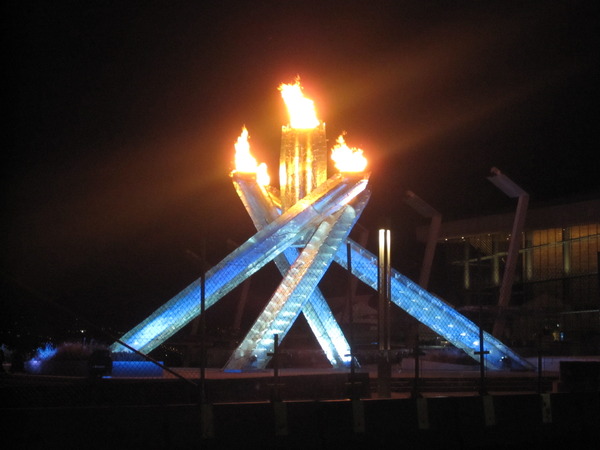 Missed the torch relay?  You still have another chance – the 2010 Paralympic Torch Relay will begin in Ottawa on March 3, 2010 and conclude at the Opening Ceremony in Vancouver signalling the start of the Paralympic Winter Games on March 12, 2010.