Vancouver 2010 Olympics – HBC Olympic Superstore
The Olympic Superstore at The Bay has been an Olympic retail hotspot! According to CTV News, lineups to get into the store on the corner of Seymour and West Georgia have averaged 20 minutes. Once inside the store, I found the shopping experience was surprisingly civil. The 2010 Olympic Mascots section was surprisingly uncrowded. Could be because I went on a Thursday night and those who stay up past 10pm on a weekday are less likely to be rummaging the children's section for cutesy mascot souveniers!! Nonetheless, here I am!  As my friend pointed out, the Quachi hat I am wearing comes with built-in earmuffs!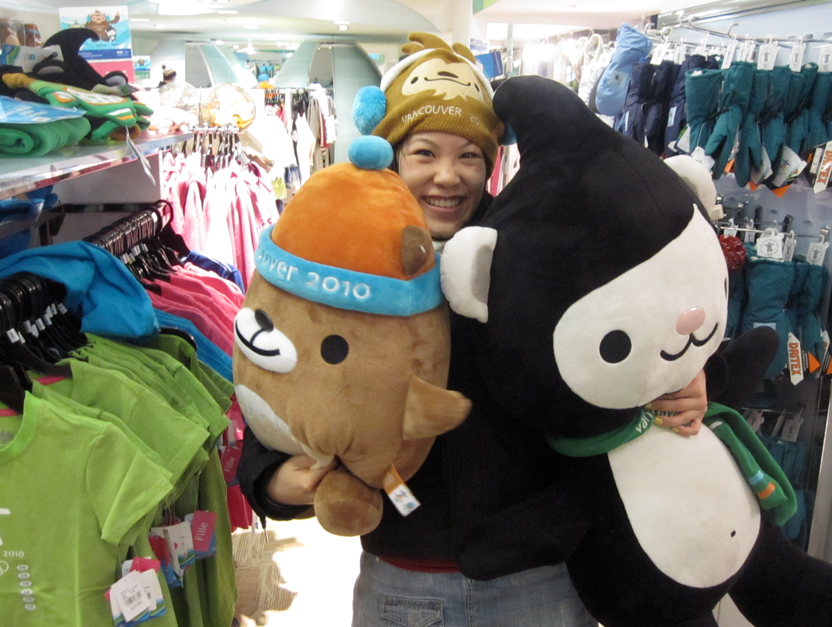 Currently open until midnight, the Olympic Superstore is scheduled to stay open for 24 hours next Friday, Saturday and Sunday.