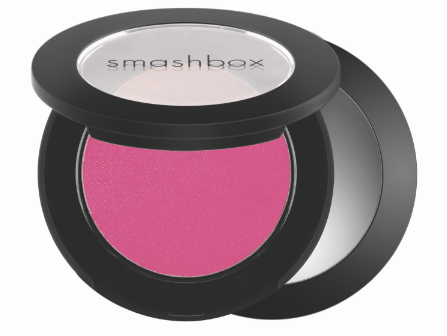 Want a long wearing blush?  Look no further than Smashbox's Blush Rush which will last you an entire day at the office or for a night out in town.
Get a luminous glow with two new shades of Smashbox's Blush Rush.  Ultra-luxurious and long wearing, Smashbox Blush Rush offers a streak-free formula packed with vitamin A and E.  Blush colours Radiance and Passion achieve a gorgeous rush of colour.
But be careful if you are going for the bright pink "Radiance" colour – dust off your blush brush before applying the product to your face if you want a subtle pink hue to your cheeks, rather than painted pink cheeks!  Lastly, as a bonus, Blush Rush has a compact mirror which can be swivelled out from the bottom of the circular container, so you can get your blush on just right, every time!  Blush Rush retails for $29 at Murale at Oakridge Centre.