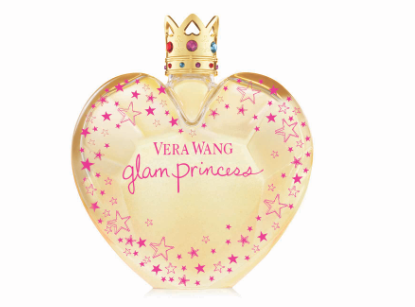 Some of you may already be familiar with Vera Wang's "Princess" perfume lines, now welcome the latest addition to the family, "Glam Princess".
Sparkling, enticing and delicious, Vera Wang's "Glam Princess" becomes the centre of attention. With top notes of crushed red berries, juicy guava and vibrant sparkling pear, heart notes of orange blossom and vanilla orchid, and base notes of warm ambrette, sugary marshmallow and luxuriously soft cashmere wood, Glam Princess offers an enchanting scent that allows her to flirt, flaunt and sparkle.
The full-sized bottle consists of a faceted heart-shaped bottle, with pink star outlines and a gold crown cap, the 50ml bottle retails at $75 at Murale at Oakridge Centre.