DJ TIESTO – Free Concert at HMV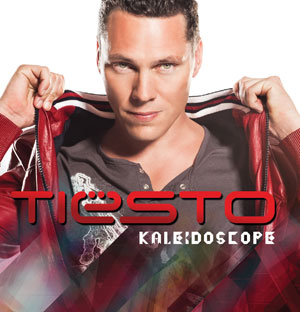 On the same day Jimmy Choo launched his collection at H&M in Vancouver, DJ Tiesto (Former #1 DJ in the world, but still probably the world's best known electronic DJ) played a free show at HMV Robson to promote his Kaleidoscope album before his actual concert last Saturday. Wristbands were supposed to be handed out at 11am that morning, however, my friend and I got there at 8am (Starbucks in hand). Luckily, the HMV man came by at 8:30am (in half-hour intervals) to hand out wristbands to cold Tiesto fans, so we didn't have to wait the full three hours … or clog up the sidewalk. (However, if it means anything, I was fully prepared to wait the three hours if necessary…).
We came back in the evening, and his free set started at about 5pm. I was pleasantly surprised at how civil everyone was – a neat curving lineup around the corner onto Burrard street, and nicely looped back in the other direction (to not block the door at Off The Wall).  After the 45 minute concert, Tiesto had an autograph signing session.
Hope you enjoy my video clip from the event (Tiësto and Sneaky Sound System – I Will Be Here):