By Kenneth Law, MMV Dining Writer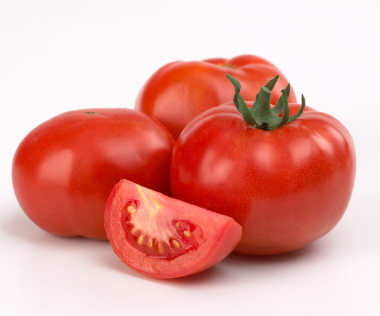 In celebration of the tomato, BC Lower Mainland's Origino farms partners with Nu Restaurant (1661 Granville Street) to present "Ode to Tomatoes", an event that highlighted the importance of cooking from the ground up with premium local ingredients. Origino's sustainably grown organic tomato was the base ingredient used to craft a variety of light appetizers and dessert dishes with the creative energies of Nu's chef, Peter Burt. The cocktails created just for the event – both the tomato and cucumber variants – were quite innovative and would be a welcome addition to Nu's beverage menu.
Participants were also invited to take home a hamper of vegetables from the farms, and after sampling the items inside I can decisively conclude the tomatoes were fresher and more flavorful than the comparatively bland ones I typically buy from the groceries; these are how tomatoes should taste, rich in intensity to match their appearance. The cucumber, while overshadowed by the tomato's performance, also packs a sweet, natural and simple flavor that imported supermarket cucumbers can match.
The restaurant ambiance was pleasant, with great views of the waterfront and spacious seating. Reviews of the establishment's service, food and value have been mixed, though I have not had the privilege to actually dine here. Despite the restaurant's good catering of guests, creative dishes and commitment to using locally grown produce, the star of the event was no doubt Origino farms for their superior organically grown vegetables. It is small wonder that they are so prolific in their use within the local restaurant industry.
Nu is located 1661 Granville Street, adjacent to Stonegrill and C restaurant underneath the Granville bridge.