By Joanna Lee, MMV Dining Writer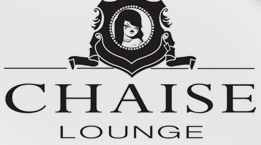 About a month ago, Chaise Lounge (4444 Main Street) opened in the former Wing Nuts space on Main Street.  I had been eager to visit this new lounge since its inception never mind the poor review it recently received, which I had come across.  Already, I loved the chic look of it from the outside – with its black and white trimming, simple and minimalist signage, big glass windows and outdoor seating.
A proprietorship of the same team from Burgoo (not too far down the street), Chaise is a modern-day 40 seat diner, adorned with laminated tables, chandeliers, original graffiti art installations on concrete walls with a variety of seating including benches, bar stools, a sofa, and purple and blue velvety couches.  The bar area is intimate – seating only five – and is perhaps where the only 1950's feel stems from with classic cocktails and drinks like the Negroni and Manhattan.  Better even is their own variation of the Citrus Drop, offering fresh-pressed (done in front of your eyes) citrus orange, lemon, grapefruit or pineapple with vodka complete with a sugar rim.
Their food offerings include small and large plates and is described as "updated and upgraded classic diner food prepared with environmentally conscious and organic ingredients" (as per their Facebook page).  Chef Jordan Knight (ex-C Restaurant) dishes up items such as "THE Slow Roast Sandwich", a "Bad Ass Burger" featuring Fraser Valley beef, and "Macaroni & Cheese" made with truffle oil and herb infused heavy cream.  The menu also offers Ocean-wise items and daily "Blue Plate" specials.