By Kenneth Law, MMV dining writer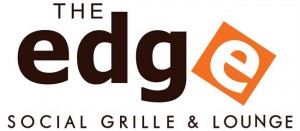 Recently opened on the corner of Granville and Helmcken, The Edge may have just managed to pick out a coveted, underserved area in the downtown region. With the recently revamped Granville strip nearing completion, a chic lounge open for both brunch and cocktail hour could just hit the spot and give the area right off the bridge more character to complement the strip bars and nightlife.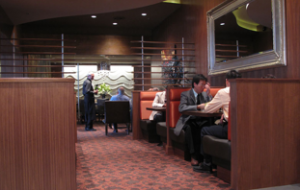 Interior décor is spacious, lined with wood trim for the walls and flooring, comfortable sofas and windows that allow plenty of lighting, presenting a comfortable setting for both day and night time activities. A couple of private rooms allow for small groups of special functions.
The menu's pricing is standard fare, no remarkably good deals to score. As I went to the opening party,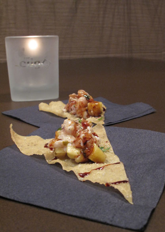 I was unable to see how the portions are like, but the food quality is a standard above your typical "bar grub". Samples included flatbread, mini-burgers, fried squid, chicken thighs and Dungeness crab. I found the flavor intensity to be too strong in most of the dishes and oil content is high, but paired with a good selection of cocktails this is nothing in particular to be disappointed about for this sort of venue.
With a good location (there is nothing I can think of around the immediate area), great hours (they are open 7 days a week from 7AM to "late"), decent food and a comfortable interior along with timing the completion of the Granville strip and the imminent winter Olympics, the stars have aligned for this new establishment.