Harihood Clothing Fashion Show (Fall/Winter 2009)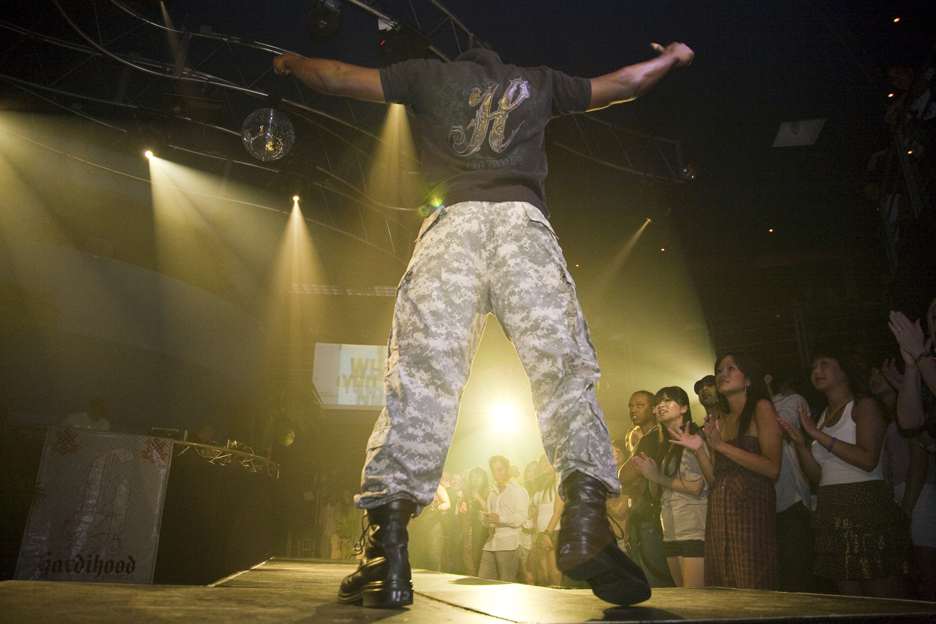 By Megan Hui, MMV Fashion Writer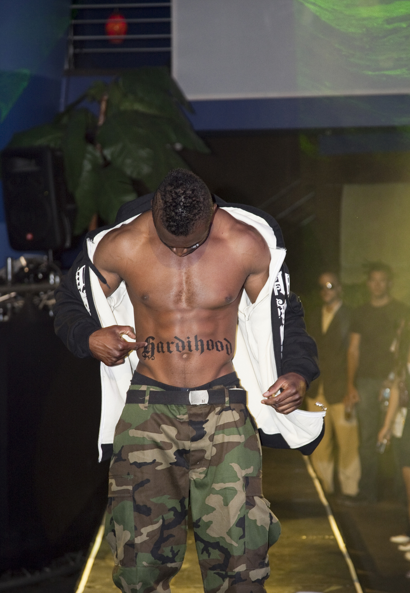 At the beginning of June, Hardihood Clothing Co., a local Vancouver clothing label, held its first annual charity fashion event at the Caprice Nightclub in downtown Vancouver. The evening was warm and a long line, teaming with stylish and fashion savvy adults, waited excitedly to get into the club. Inside, the DJ played the latest hip hop and pop soundtracks.
The show began with a special guest performance by one of Vancouver's premier hip hop MCs, Kanabliss Tha Supaspliff. The first half of the fashion show displayed Hardihood Clothing Co.'s Spring/Summer 2009 Collection which featured an assortment of men's clothing articles including white t-shirts with intricate graphic designs, polo shirts, and shirts with metallic and skull designs as well as writing. The collection also included light-weight hoodies that could be worn during the summer, each one also featuring a unique illustration. Every top was worn along with army fatigue pants and black army boots. All the models had their hair done in voluminous up-dos and their faces decorated with camouflage face-paints. Rather than simply strutting down the runway, the models danced and some even flipped across. An interesting surprise occurred when women were also featured in the fashion show wearing the men's shirts. However, theirs were cleverly cut, ripped, torn, and re-designed to fit their bodies perfectly.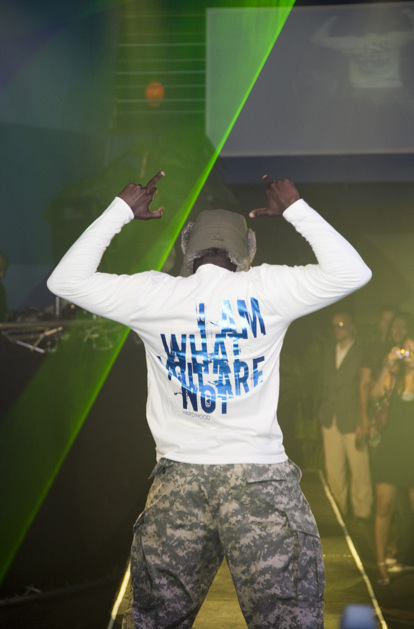 The Fall/Winter Collection exhibited hoodies made of thicker fabrics to guard against the colder weather. Each hoodie had the label's signature "H" as the zipper-pull and was embellished with rhinestones and contemporary designs. Another style of sweatshirts displayed were hoodies with double-breasted pockets. In addition, the collection included long-sleeve T-shirts with eagle themed graphic images on the front and back, as well as a women's tube dress that would be perfect for any night out around town. The colours in this collection were darker including black, grey, and dark purple.
The show concluded with another guest performance by Kanabliss Tha Supaspliff, in which the models came back on the runway to toss T-shirts and gift certificates from the line into the cheering audience.
Photographs by Masi Photography