Holt Renfrew – Contemporary Correspondent search (until May 28)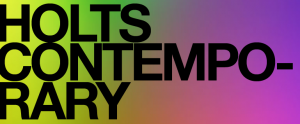 Think you could do a great job blogging, photographing and interviewing the behind-the-scenes contemporary world of Holt Renfrew?  Holt Renfrew is having a "Contemporary Correspondent" search running until May 28th, 2009.  Tell them why you should be their Contemporary Correspondent and you could win a $1,000 Holt Renfrew Wardrobe and a Sony Vaio® notebook PC!  To enter, submit a photo of yourself or short video, along with a 200 word blog on why it should be you. Two finalists from each city will be selected, at which point they will turn it over to their Facebook fans to select the three winners, based on a series of voting challenges.
Speaking of Facebook, the official Holt Renfrew Facebook Page has just been launched. Become a fan and get the scoop on what's happening at Holts!