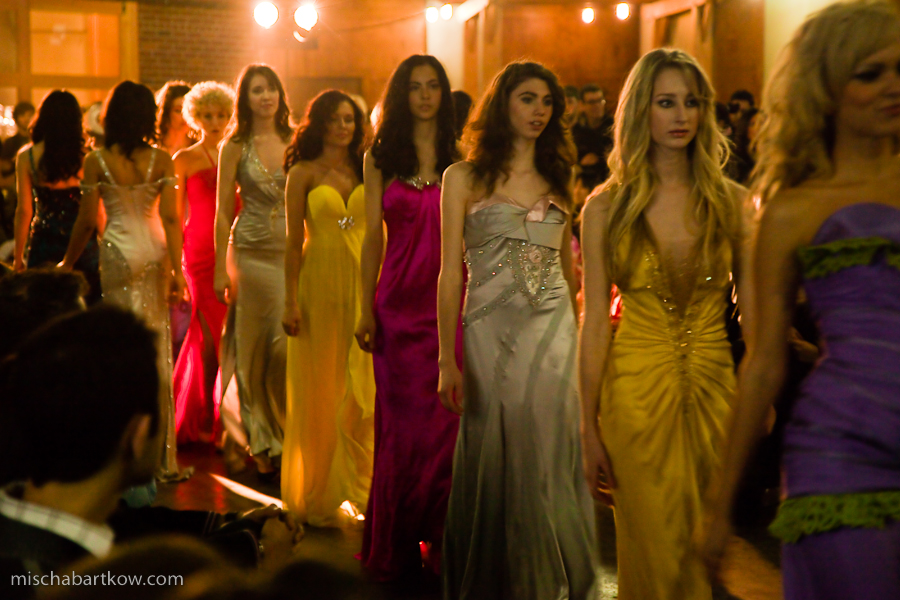 Photographs by Mischa Bartkow, MMV Photographer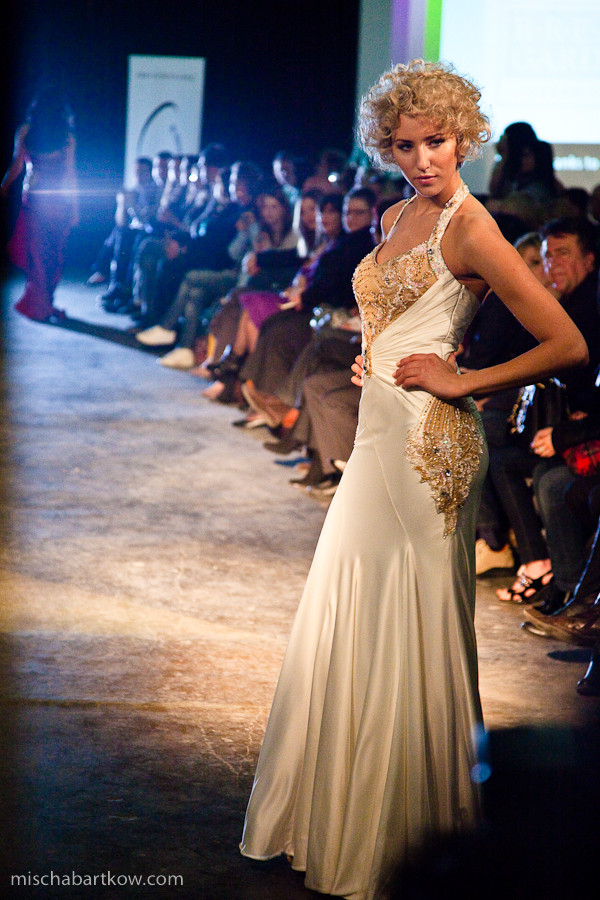 I had the opportunity to catch the MAANAKIS show on Thursday during Vancouver Fashion Week.  Although the shows ran almost two hours behind schedule the shows still went on in order.  At the Storyeum venue, a concrete runway is lined with wooden folding chairs.  Concrete pillars, wooden beams and brick walls exemplify the Gastown location.  The crowd, for the afternoon show, isn't overly stylish.  Perhaps more men in dress shirts than usual, but still a lot of hoodies, jeans and leggings to remind us that this is, afterall, the casual westcoast of Canada and we can't hide our typically relaxed mentality towards fashion.  Despite this, I love runway shows.  As the man sitting beside me describes it – it's like going to a free concert!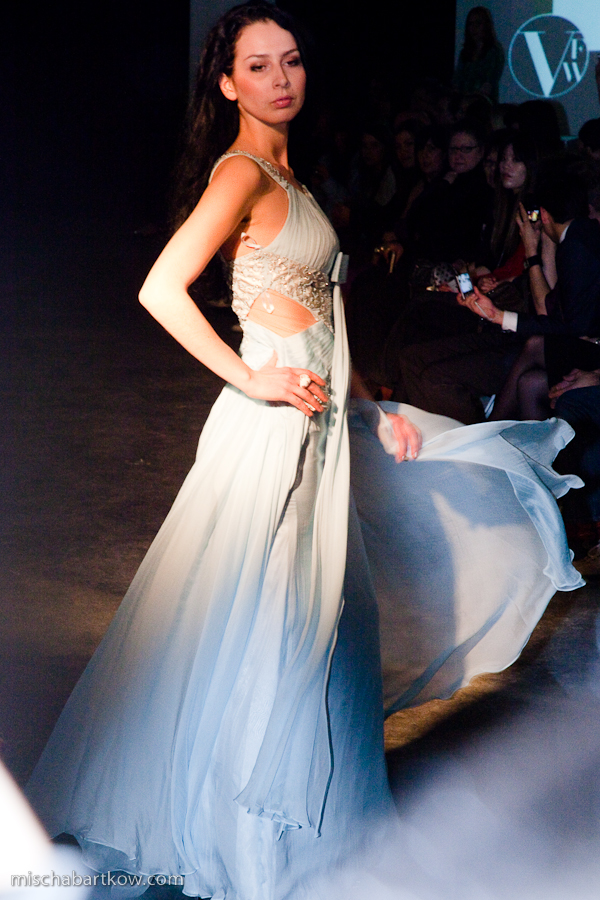 The international MAANAKIS collection consisted of full-length party dresses adorned with flashy jewels and sequins.  The problem with using so many jewels in high-end fashion pieces is that lower-end retail chains tend to mimic the look, but with cheaper materials.  As a result, the entire premium fashion line is compromised with copycat fashion.  Regardless, in certain pieces of the MAANAKIS collection, the silky material of the dresses reflected the premium fashion and clung nicely to the models as strategically placed bunches in the fabric gave the outfit a fancy flair.  Bright colors such as magenta and yellow stood out on the runway.  Some outfits consisted of two pieces – a cropped top with a floor-length skirt of the same material.  The entire collection had a middle-eastern influence to it.