ORB Clothing – Hoodie Swap (Saturday April 4 at 10am)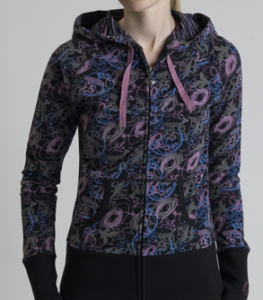 Orb Clothing (2028 West 4th Avenue) is celebrating its first anniversary on Saturday, April 4 with the second-ever Hoody Swap charity clothing drive to benefit Beauty Night Society. Long story short, if you're one of the first 50 people through the doors of Orb on Saturday April 4th (starting at 10am), with a used hoody to donate, you will receive a free, brand new Orb hoody in exchange. Your old hoody will then be donated to Beauty Night, a non-profit, volunteer-based organization that provides makeovers and other wellness programs to women and youth in need.
Also, everyone who visits the store on April 4 will receive an Orb Empowered card, which offers 10% off all Arson Girl and Orb regularly priced items in the store all the time. Spring has arrived and Orb's beautiful new line is now in stock. Orb's wardrobe consultants are always be available to provide product information and put together the perfect spring outfit.