Les Faux Bourgeois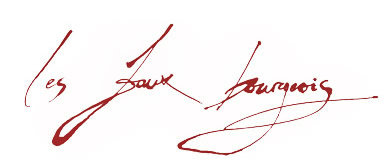 By Guest-Writer Joanna Lee
Les Faux Bourgeois (663 East 15th Avenue) is a dimly lit French restaurant located in the Mount Pleasant neighbourhood by Fraser and Kingsway.  The restaurant is a partnership between the former co-owners of Jules Bistro in Gastown and Go Fish near Granville Island.  I have had my eye on the place before it even opened its doors and I extremely excited to finally visit Les Faux Bourgeois for dinner last night.  When we went, the 50-seat restaurant was completely full and bustling, with a few empty seats at the bar.  The rustic and relaxed feel to the place makes it unpretentious French dining despite the restaurant's seeming success.  A chalkboard marked the "poisson du jour" and wine glasses were abundant at every table.  It was a pleasant surprise to still be seated comfortably with a fair-sized gap between us and the next table.  A few tables were left open for walk-in's and even those were constantly being filled. 
I had previously been turned away for weekend sittings, and have read only positive reviews about Les Faux Bourgeois.  Perhaps these two things raised the bar just a bit because I was disappointed by what I ate.  The fausse nicoise ($10) was overdressed with vinegariette, while the lamb tenderloin ($18), although tender, was too salty and there was nothing special about the french fries.  The bread for the table was cold and hard.   Despite all this, I must admit I would still return for another visit.  Considering the  value, location and atmosphere of the place, it is worth a second shot. 
They are now open on Sundays for dinner, and just recently opened their Cafe side, which serves local organic and fair-trade coffee in the day time.