Do you have an interest in Greek tragedies? Arguably the most spectacularly complex woman in that genre has rematerialized in a unique 90 minute translation, which is unusually short for a play of this genre. Euripides' Medea is the notorious mother who murders her children as revenge for her husband's infidelity in this savage domestic tragedy about love, pain and retribution.
From the press release:
The first playwright to depict suffering without reference to the gods, Euripides (484-407 BC) made his characters speak in human terms and face the consequences of their actions. By creating a complex, human, painfully sympathetic Medea, rather than the "evil sorceress" of Medea mythology, Euripides challenges our assumptions about the moral, social, and civic fabric of society. Euripides' Medea gives us a nearer view of passionate emotion, both in its purest forms and in the wildest aberrations by which men are controlled, or troubled, or destroyed.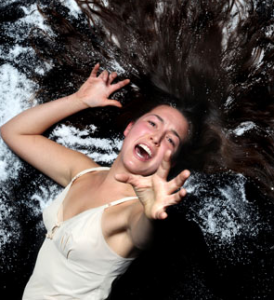 For an inexpensive preview of this upcoming play, reserve your tickets for a $6 preview on January 21st. The official opening night is January 22nd. Be sure to expect some special effects in the production!
When: Jan. 21 – 31, 2009 (Mon. – Sat. at 7:30 p.m.)
Where: TELUS Studio Theatre, Chan Centre for the Performing Arts, UBC
Tickets: Regular $25, Senior $20, Student $15
Box Office: 604.822.2678
Translated by: Kenneth McLeish, Directed by Lois Anderson
For more information, visit: www.theatre.ubc.ca