Vancouver Art Gallery – WACK! Coupon (expires Jan. 11, 2009)
I went to the Vancouver Art Gallery today to check out their "WACK! Art and the Feminist Revolution" exhibition. In the corner of the second floor, there is this big garbage tree (excuse my lack of eloquence) that visitors are encouraged to interact with by either adding something or taking something way. I left two of my Modern Mix Vancouver business cards on that tree. Can you find them? Click the image below to get $5 off your visit to VAG's "Wack!" exhibition before January 11th and save $5 off gallery admission.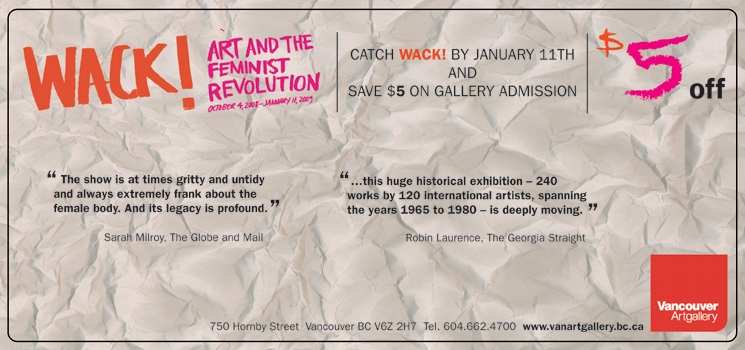 If that doesn't work, you can try clicking here.