Instead of doing a seperate entry for each boxing day sale, I think I will just lump them all together in one post here … keep on watching this space, I will be continually updating!
=========
Holt Renfrew – up to 50% off on selected fall/winter items.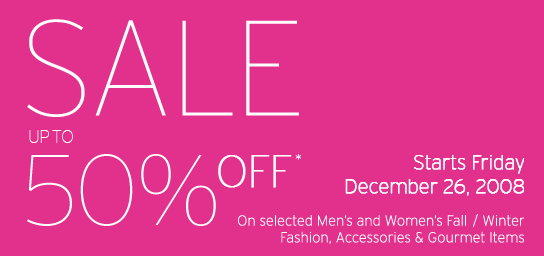 ========
Jules & Eve (2009 West 41st Avenue) first boxing day sale!
25% – 50% off brands like Betsey Johnson, Jay Godfrey, MINT Jodi Arnold, Angel Jackson, Felix Rey, Jason Matlo, Fever UK, Camilla Skovgaard, Ruthie Davis, ecoSkin, Lily + Jae, Tracy Reese, etc.
Facebook Event: here.
========
BOUDOIR (102-1230 Hamilton St): BOXING DAY SALE (dec 26th only)
20% OFF regular priced merchandise
20% OFF sale merchandise (new markdowns just added!)
AND receive a $25 gift card with any purchase over $75 during boxing week.
=====
Erin Templeton
Leather Bags & Accessories (
511 CARRALL STREET)

Shop for $5 to $10 vintage items, 20% off all vintage, 20% off belts and bags and upt o 50% off winter stock! Boxing Day Sale on December 27th and 28th and closed December 29th to January 3rd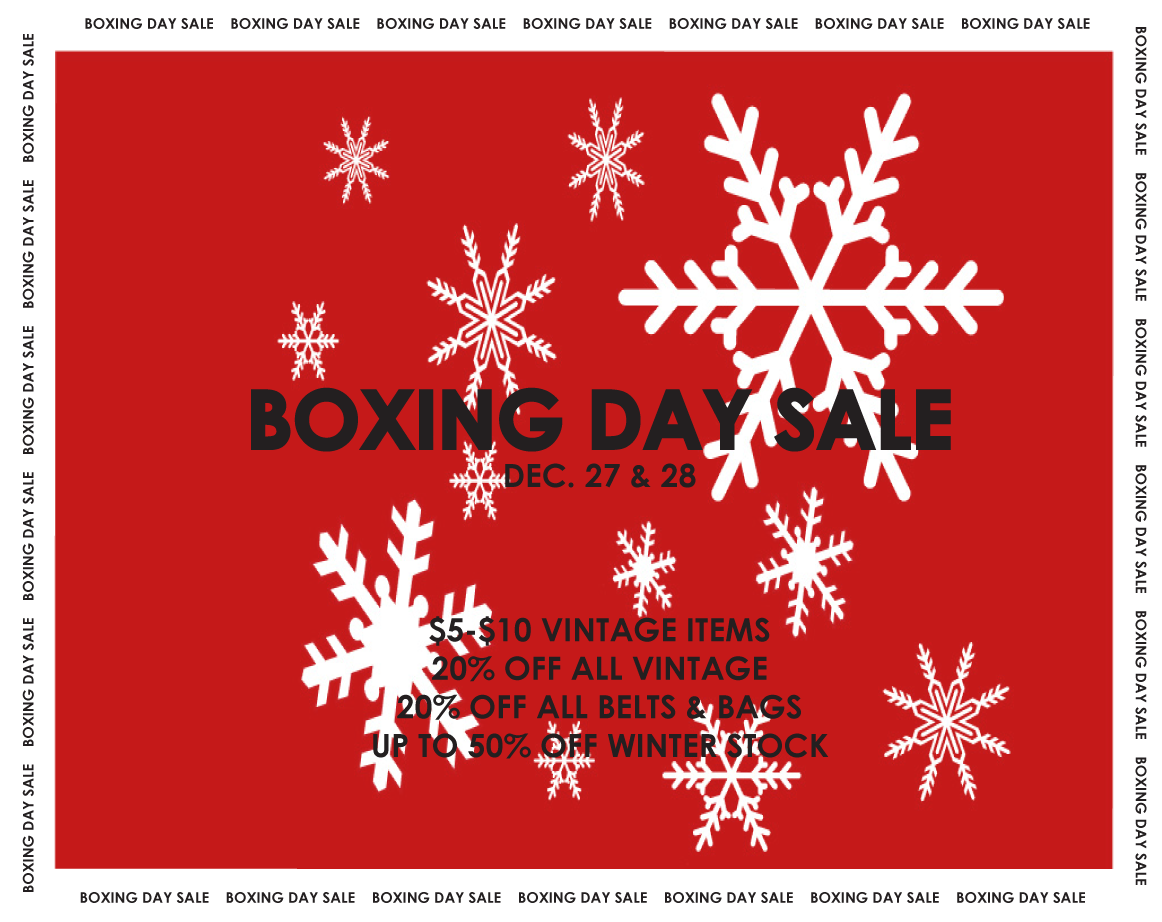 ======
212 (452 West Cordova Street) in Gastown's boxing day sale consists of 40% off their entire store! They're open from 12 to 6 on boxing day.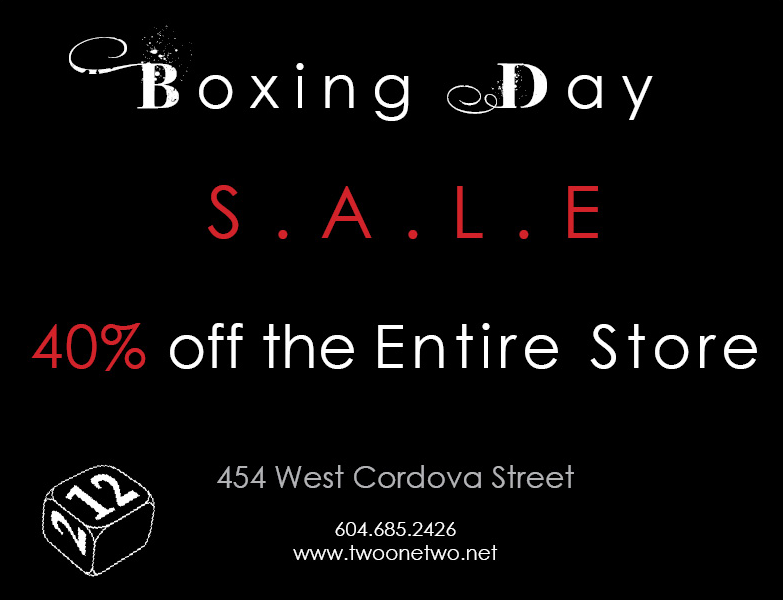 ==========
I was briefly in the Mavi store in Gastown yesterday. Maybe it's a good thing I didn't buy anything since they're having a 25% to 50% off sale on fall/winter merchandise (jeans, tshirts, sweaters, etc.) from December 26th to 28th.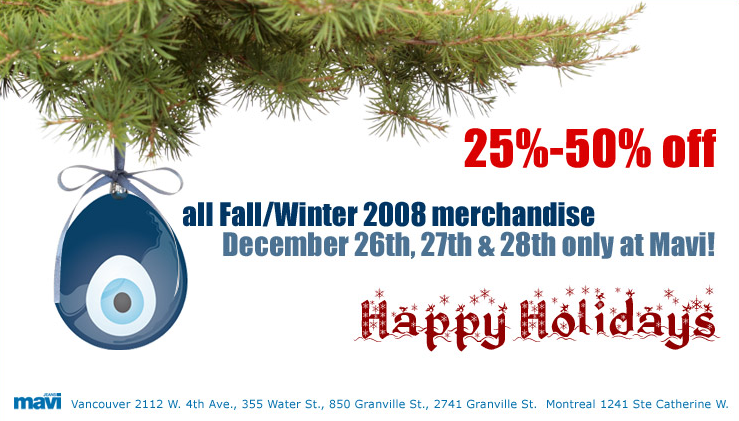 ============
Hey girls AND guys….this sale started about a week ago. Check out the up to 50% off boxing day sale at Jonathan + Olivia (2570 Main Street at Broadway) on their fall and winter merchandise. And if you happen to be a Vancouverite reading this in cold, cold Toronto, the new J+O boutique at 49 Ossington Avenue is already featuring boxing day specials up to 80% off!