Normally, I would take long press releases and "digest" all the information for my Modern Mix Vancouver readers before posting it up on the site. However, I thought this particular Glowbal Group mailing about their upcoming NYE events was really informative and concise.
Of the five restaurants below, I have been to the first three. Glowbal, as I've mentioned during my Taste of Yaletown Review, is in an ideal location to be a Yaletown hotspot. Sanafir is what I would describe as a hidden gem on the Granville clubbing strip. Who would have known its dark, concealed entrance would open to two floors of candlelit oriental decor and a sophisticated tapas menu. As for Italian Kitchen, don't let "Kitchen" fool you into thinking its homestyle cooking – IK dishes consists of gourmet ingredient choices, from Kobe meatballs to jumbo prawns – valuing presentation as most fine dining restaurants should. As for the other two restaurants, I have yet to try them. The popularity of the fairly new Trattoria is demonstrated by long wait times while Coast has an extensive fresh seafood menu.
Whether you visit one of the Glowbal Group restaurants for New Years or just an ordinary night, it almost seems like a Vancouver collecting game to see how many of these restaurants you can check out before comparing and contrasting their menu, drinks and atmosphere to pick your favorite! One last thing – don't leave your umbrella in the stand, I have had two run-ins with stolen (or shall I say, accidentally taken, to give them the benefit of the doubt).
Lo and behold, here are the New Year's schedule for The Glowbal Group restaurants:


Glowbal Grill and Satay Bar
Rub shoulders with the stars at Yaletown's glowbal grill & satay bar. The hot-spot restaurant offers two seatings – a 5pm to 6pm limited a la carte menu and an 8pm Gala seating. The Gala menu includes a four-course 'Platter' menu loaded with glowbal favourites ranging from Lobster Croquettes and Spaghetti and Meatballs to sinful Banana Spring Rolls and Tiramisu Cheesecake. The $75 Gala cost-per-person includes tunes by DJ Diesel (in AFTERglow) and a complimentary bottle of Pommery Pop Champagne at midnight.

Sanafir Flavours of the Silk Route
Uncork the fun at exotic Sanafir Restaurant & Lounge. An early seating is offered – beginning at 5pm and continuing to 7:30pm – with a $50 three-course Chef's Tapas Tasting Menu offered (includes complimentary glass of champagne). Gala seating begins at 8:30pm. Gala guests will be treated to a tempting selection of Sanafir tapas-style canapés, such as Spicy Thai Beef, Seared Eggplant with Goat Cheese and Lobster Pakoras. Gala cost is $100 per-person seated or $50 per-person standing and includes complimentary champagne at midnight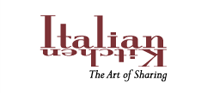 Italian Kitchen The Art of Sharing
Wine and dine in stylish repose at Italian Kitchen – located in downtown Vancouver's core. The first seating begins at 5pm and continues to 7pm – offering guests a la carte menu items. Gala seating starts at 9pm and includes a three-course Italian themed-menu (with three options per course), complimentary Pommery Pop Champagne at midnight, an exclusive door prize draw at 12:30am and music supplied by an in-house DJ. Gala cost-per-person is $75.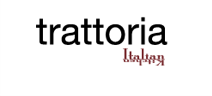 Trattoria Italian Kitchen
Trattoria will be dishing up its first New Year's celebrations in Kitsilano with its familiar style and energy. In addition to offering the full Trattoria menu, Chef Brandon Thordarson has prepared a special New Year's Eve Platter featuring a delicious blend of 'Carne and Pesce.' Midnight will be welcomed with a complimentary glass of champagne and canapés till 1 am. Click here for more information.


Coast Restaurant Catch Cook Eat
COAST is pleased to offer guests the option of two seatings on December 31 – a 5pm to 7pm limited a la carte menu and a Gala event – with seating starting at 8:30pm. The Chef's three-course menu for Gala diners offers two options per course and features a choice of the freshest seafood from local and distant coasts. Gala cost-per-person is $95 and includes a complimentary bottle of Pommery Pop Champagne at midnight, party favours, and music provided by an in-house DJ. Guests wishing to reserve a table on the COAST patio can do so for $55 per-person – with standing room at the bar available when the patio closes at 11pm.