Battling the Winter Skin Blues
Did you go to the Mink Make Up Sale?  Melanie Tremblay of Mink Make Up Artistry gives Modern Mix Vancouver readers a few tips on how to battle the winter skin blues with tried and tested skincare products which have been permanent fixtures in her make-up kit!
By Guest-writer Melanie Tremblay of Mink Make Up Artistry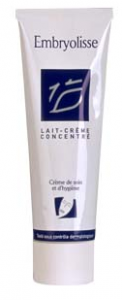 While Vancouver might not experience the driest of winters in Canada, West Coast women still have to contend with the cold and wind which can seriously dehydrate and chap our faces, lips and bodies. There are a few revolutionary foreign products on the market that are often used in the modeling and fashion industry for serious skin care but aren't the most accessible nor well-known. It's time that Vancouver women became intimately familiar with a few multi-use products that are the Holy Grail for your winter skin routine.
To moisturize your face you can't go wrong with Embryolisse 24-hour miracle cream. It combines excellent emulsifiers, moisturizers and anti-irritants. It is non-greasy and silky smooth, sinking right into the skin for a long-lasting moisture barrier. Developed by a French physician in the 1950's it has become THE moisturizer used by models and makeup artists alike. Click here to order from a Canadian supplier. Tip: use moisturizer right after showering as it well help lock in the moisture your skin just absorbed from the water.
To moisturize and protect lips try Homéoplasmine, another French product. This product has multiple uses: it has antiseptic ingredients so can be used to heal any skin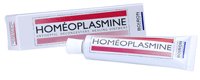 irritations, but is an excellent, thick moisturizing gel that is excellent for lips. It will create a beautiful smooth surface for your lipstick or gloss, while healing and protecting this most delicate of skin. Tip: use baking soda in the shower to scrub dead skin off lips, then apply this ointment.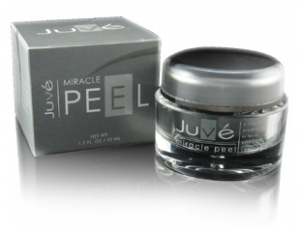 As our skin cells die they tend to cling on for dear life to the surface of our faces. This is where a good exfoliator comes in to save the day to help rid our faces of flaking and dull skin. Skin can benefit from a once-a-week scrub with baking soda or sugar added to one's cleanser, but more than that it could irritate your skin. A gentle and extremely effective exfoliator is Juvé's Miracle Peel. It is an enzyme-based exfoliating gel that dissolves dead skin cells. Place the product on your face for two minutes then massage your face. The dead skin cells will literally ball right up and come off your face as you scrub. This is a miracle for winter skin and totally non-irritating.
While you add these products to your arsenal, remember that a sunscreen is still essential during the winter to prevent UV rays from prematurely aging your skin. Prevention of skin damage is the best way to keep your face lovely for years!