Holt Renfrew – Holiday Bear's 10th Anniversary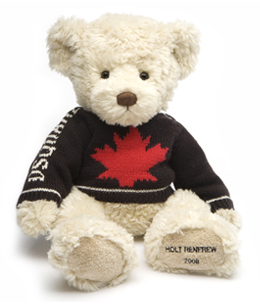 Every year since 1999, Holt Renfrew has introduced a new "Holiday Bear" plush toy as an annual collector's item.
This endearing and beloved bear has become an important heirloom piece and collector's item. Each year, great care is taken to create a unique bear and sweater, which stays true to Holt Renfrew's style of reflecting today's latest trends. And no one is more ON TREND than dynamic Canadian designers Dean and Dan Caten of DSQUARED2.
This bear is now available for $49 at all Holt Renfrew locations, with 10% of the proceeds donated to the Children's Wish Foundation.