Komakino
By Guest-writer Kenneth Law.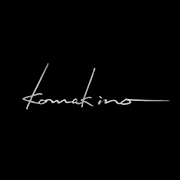 Fans of "sophisticated" men's high-fashion, expensive goods and the obscure in general may take interest in dropping by the Komakino. Currently located in 111 East Pender St. in Chinatown Vancouver, this "Guerrilla Shop" has covered various downtown locations, frequently moving around with little attempt at raising its awareness to the general public.
Flatly stated, Komakino carries men's items that virtually "no one has heard of". This is not your D&G or Moschino store and this is not where you go to get your tailoring done or where to find $500 Ferragamo loafers to match your belt. This is strictly fancy yet artistically casual clothing from designers such as Ann Demeulemeester, Raf Simons, Rick Owens, Julius and The Viridi-Anne; brands which eschew premium quality along with a premium price. You'd certainly have to be someone who pays scrutinizing attention to detail and the subtleties of labour that went into these pieces to appreciate the amount of money you'd be paying for them. The items may seem too flashy, gaudy and, more than likely, universally overpriced, but there will certainly be buyers who can see these as a worthwhile investment. Myself? I could understand the beauty and aesthetics of many of these but would have trouble coughing out the money.
Certainly the rarity of the items are also part of the appeal as there are virtually no other retailers in Vancouver that carry these brands – Julius, notably, is probably only carried by Komakino within North America. The closest thing to here would probably be Blackbird in Seattle, and even that caters to a slightly different crowd, as the other "high fashion, low-profile" store around, Richard Kidd, has closed in the last year – not to mention it was subject to notorious overpricing that even Komakino-shoppers would scoff at. Although a recent Komakino warehouse sale just ended on August 3rd, there are still plenty of discounts to take advantage of and you can browse around at their online shop. While Komakino items are "rare", there definitely exists ways to buy them for cheaper online, if you're willing to purchase secondhand. Regardless, the store staff is very friendly and certainly do not mind people browsing around. There's none of the uppity attitude you'd get at Hermes or Louis Vuitton for being "underdressed" at the place.
Guerrilla stores, or retail locations that intentionally come and go, are nothing groundbreakingly new – Comme des Garçons has been doing it for years. From an economic standpoint, this stealth-like practice seems nothing short of bizarre. Komakino's intended audience is already a narrow niche to market to but more creatively minded professionals may note its cult appeal to the underground; positioning itself as chic and artsy should only help to improve its underground credibility amongst the Komakino clientel: affluent, street-savvy hipsters.
It's difficult to say with certainty whether this practice will continue to have lasting appeal for Komakino, or whether it will eventually become tired as people get over the initial awe and surprise at the quirky idea as really, it's not as if the store's disappearing out of Vancouver or even the local area. Then again, given how few people know about the place, there are still plenty of potential shoppers to surprise and amuse.