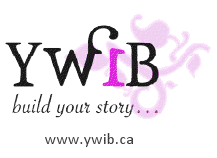 .
Exploring Purple is a fresh and fiery take on an old debate – what are the different roles between men and women in the workplace. Are the stereotypes, obstacles and conventions that attribute to gaps in wages, promotions and job security still relevant in our modern work environment? Has equality in the workplace arrived or is it just a myth? Where do we go from here? Young Women in Business, a group of emerging female leaders in Vancouver, want to find out. On May 14 they will be hosting a panel discussing women in business.
.
"Women make less because they'll work for less," said Ghost Ceo founder Chris Flett at the provocative All-Male Panel discussion at YWiB's Beyond Pink conference in November. He will join some of Vancouver's savviest and successful men and women including:
.
· Bob Elton, BC Hydro
· Ken Sim, Nurse Next Door
· Tamara Vrooman, Vancity
· Cybele Negris, Webnames.ca
· Anne Giardini, Weyerhaeuser
.
The teams of men and women will go head to head in this exclusive panel talk, moderated by Blo Blow Dry Bar Founder, Judy Brooks. This is Exploring Purple, where pink meets blue. The first of its kind, Exploring Purple creates a space to have an honest and collective dialogue involving generations of Vancouver's business community. This honest and raw panel conversation hopes to empower young women and men to celebrate equality in business. This once in a lifetime experience promises to be provocative, energizing and compelling.
.
When: May 14th, 2010
Where: UBC Robson Square
Time: 1 – 3:30 PM
Tickets: Get 'em while they're hot at www.ywib.ca
Celebrate women role models & mentors in our lives at the "Superwomen & Friends Red Carpet Gala" brought to you by Women in Leadership at Four Seasons Hotel (791 West Georgia Street) on November 21st. Walk the red carpet and savor the life of a VIP and all its luxuries. Enjoy a fabulous evening of fashion, entertainment, makeovers and fun! Rena Heer (CTV weather presenter) will be the emcee for the evening and Melanie Berry (president of the JUNO awards and the Canadian Academy of Recording Arts and Sciences) is the keynote.
.
Tickets are $165 (or $145 for groups of 4+) but will include:
Gift Bag
3 Course Dinner
Live & Silent Auction
Dream Makeover
Fashion Show by JC Studio
Entertainment
And it all goes to a great cause: All funds raised through the Gala will benefit the foundation's Advancing Women Leaders Mentorship Program. Click here to buy your ticket!