Lamplighter (92 Water Street) in Gastown is celebrating its 85 year anniversary on Sunday November 7 2010 from 2pm onwards.
Friends, supporters and the public are invited to swing by the historic Gastown venue, housed in the old Dominion Grand Hotel, for a day of Prohibition-era cocktails, canapes, decor and entertainment. With live music performances throughout the day, the evening party will carry on until early morning, celebrating in authentic 1920s style. The party will carry into the street, with Abbott street tented off, featuring carnival acts, stilt walkers and buskers..come dressed in your 1920's finest!
Click the below flyer for event details.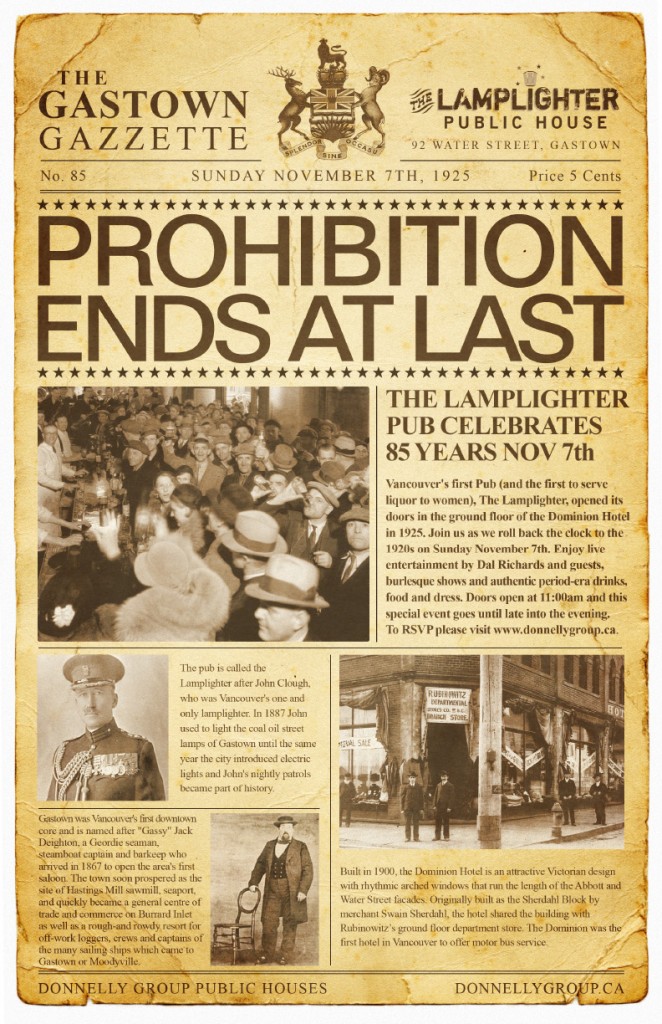 Read More »