Looking for something to do? Every Monday morning, we present to you "Modern Mix Monday", a brief but link-filled one-liner review of our past weekend loaded with suggestions to inspire you for your next!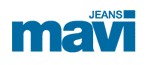 I probably bought my first pair of Mavi Jeans 7 or 8 years ago and have gone through so many pairs by wearing them until they got all holey and patched up. I remember wishing for a replacement program for people like me who would wear their Mavi jeans to shreds! But then, for a couple of years, the styles went through a phase with stiff, coarse denim instead of the stretchier denim I was used to. Think "American Eagle" rough denim. So I stopped shopping for that brand and only started taking an interest in the brand again when free-standing shops started popping up around Vancouver.
.
Tonight, on a whim, I went to the Mavi Store in Gastown (359 Water Street) and was pleased to discover a pretty big sale going on. 50% off most items – in particular, tops (for both men and women) including and jeans. I bought a pair of black/grey-washed low rise skinny jeans in the "Lindy" style, and two sizes smaller than I would normally buy. (My first pair of skinny jeans!) But I know from experience, Mavi Jeans stretch out a lot! (But I mean that in a good way). It started getting cold outside so I ended up buying the jeans and wearing them out of the store in hopes of stretching them out sooner rather than later.
Mavi philosophy is to build a brand around perfect fitting jeans that convey a Mediterranean feeling in terms of fashion and detail. Maviterranean is sexy, intimate, inspirational and breezy. Mavi, which means blue in Turkish, is known for high quality, great fitting and fashion-forward denim.
Read More »