Another artsy post for the weekend. The LES Gallery (1879 Powell Street) will be featuring the "Various Business" exhibition, an exhibition of three Canadian painters of varying styles, aesthetics and concepts. Although these local artists, Margaux Williamson (Fine Arts, Queens University), Laura Piasta (BFA, Emily Carr) and Julia Feyrer (BFA, Emily Carr) share the same medium, it is acknowledged that "through comparison we are able to measure individuality". The opening reception will be on February 7th from 7pm to 11pm, and the exhibition runs for a month until March 7th.
.
LES Gallery is a small but growing commercial gallery in Vancouver, BC that's proud to support and feature a roster of local and international artists. The focus of this intimate gallery is to push for new and innovative ideas with the shows it produces as well as with the artists it represents.
.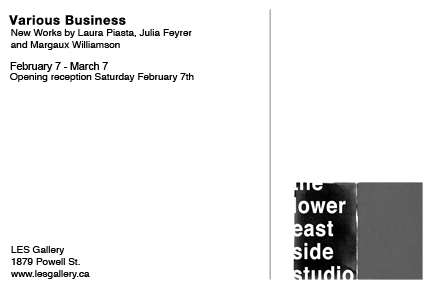 .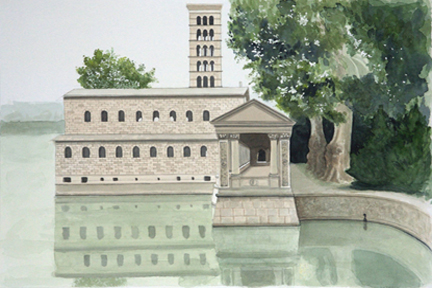 ABANDONED is a photographic exploration on the beauty of being left behind. Mischa Bartkow, who has contributed his photography to MMV in the past, is excited to share this personal and iconic collection with you at his first solo show in Vancouver. The exhibition runs from February 5th to March 20th, but the opening reception is on Thursday February 5th, from 7pm to 10pm with live music and wine at The Beaumont Gallery (316 West 5th Avenue). To see more of Mischa's work, visit www.mischabartkow.com.
.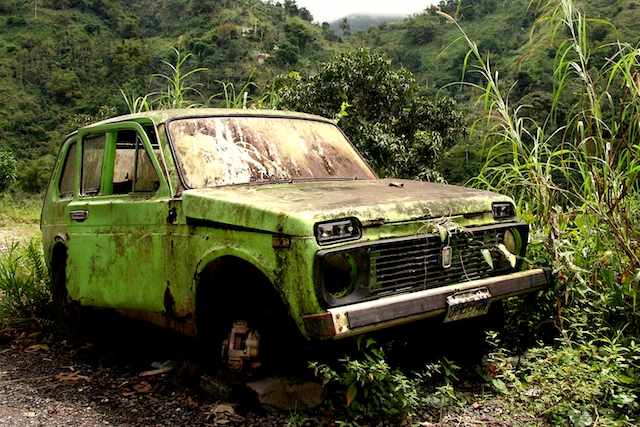 .
For advance and private viewing contact curator Anna Spencer (604) 733-3783 x 203.