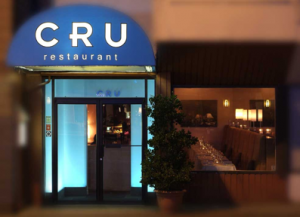 CRU Restaurant (1459 West Broadway), is now open for lunch! Their lunch hours, from Monday to Friday are from 11:30am to 2:00pm.
CRU will doubtless quickly become a mid-day hot spot, as it offers the winning combination of outstanding cuisine in a refined, yet relaxed atmosphere and a central location. It's the ideal place to get together with friends, or to meet with business colleagues.

CRU's lunch menu offers some of its favourite award-winning small plates, new lunch dishes and variations of some dinner menu items. Drop by for the Beef Tenderlon Carpaccio, Mushroom Truffle Risotto or Crispy Duck Confit with warm bacon dressing, which is on Vancouver Magazine's "Best Things to Eat and Drink in Vancouver" list.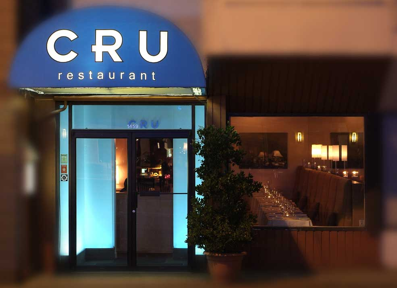 Modern Mix Vancouver would like to express its congratulations to CRU Restaurant (1459 West Broadway), for winning Gold in the the 2009 Vancouver Magazine Restaurant Awards "Small Plates" category! "They've got the most inventive small plates in the city," said one judge. "Sleek, sexy, and sophisticated." Try the duck confit robed in bacon if you need convincing."
.
CRU will be the exclusive canape/appetizer sponsor at Modern Mix Vancouver's one-year anniversary party, on Tuesday May 12th (6:30pm to 9pm). Save the date! Facebook event is HERE, more details and official invitation to come soon.