If you've walked by Tunnel (622 West Pender Street) lately, you may have noticed that the club is currently undergoing some major renovations. CanThrill Productions (aka. the same group that hosts Lobby at Ginger 62 on Friday nights) has been working alongside the team at Tunnel to design "an amazingly fresh and unique environment" for Lifted (Saturday nights at Tunnel) and beyond. Go see for yourself – be one of the first to experience the grand re-opening celebration on Saturday January 31, 2009. For more details, click here for the Facebook Event page.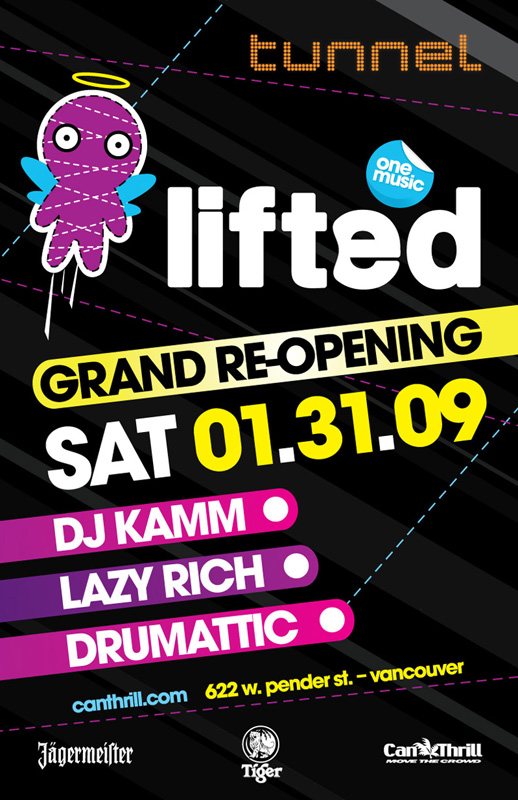 Looking for something to do? Every Monday morning, we present to you "Modern Mix Monday", a brief but link-filled one-liner review of our past weekend loaded with suggestions to inspire you for your next!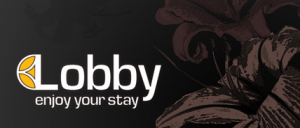 Despite the freezing cold weather and bare legs (thank goodness for nice bouncers and no line-up even at 11pm), we had another night out at Ginger 62. If there is such thing as a "resident club" that I frequent, this would be the one. But only on Friday nights with Canthrill's Lobby Nights. And, what an appropriate way to celebrate my first Friday night out since exams, with a group of 10+ of us and DJ Kamm and Skilla spinning house tracks and a live percussionist and saxaphon(ist) on stage above a comfortably packed dance floor. All I drank that night were rounds of shooters – Red Dragons, Lemon Drops with a sugarcoated shotglass rim and my personal favorite – Pornstars, made with Blue Curacao and Sour Puss Raspberry. But do not be fooled by the sweetness – alcohol content definitely adds up. Ask for any of these 1-oz shots and they'll know what you're talking about – especially "Justin", our bartender for the night.