Vancouver is quickly becoming a world-class tourism destination, known for our Westcoast vibe and thriving local restaurant and shopping scene.  Every visitor to and resident of Vancouver knows of Stanley Park, the Vancouver Aquarium and Robson Street, but what about all the unexpected finds that gives our city a culture?
I was excited when Expedia.ca asked me to share my list of hidden gems in our city. These are boutiques, restaurants, cafes and eateries which are slightly off the beaten track in Vancouver. In my first visits to these hidden gems, I always had the reaction of: "oh, I didn't expect this to be here", followed by the satisfaction of discovering something new.
I hope you enjoy these top hidden gems in Vancouver as much as I do!
Greenhorn Espresso Bar
While most visitors to English Bay would opt to eat by the water at a big chain restaurant, Greenhorn is tucked away in a West End residential neigbourhood, a 10 minute walk from the beach. In addition to café drinks, there's a little bit of everything on the food menu at Greenhorn, from Warm Beet Salad and Seared Tuna, to comfort food like Belgian Waffles, Grilled Cheese or Pork Sliders.
Location: 994 Nicola Street in the West End
Finch's Market
At lunchtime on weekdays, Finch's Tea and Coffee House in downtown Vancouver will have line-ups out the door for their delicious sandwiches. Skip the crowds and go off the beaten track by visiting the lesser-known Finch's Market. Menu items are similar, but Finch's Market also has the added charm of artisan groceries…and (usually) no line up.
Location: 501 E Georgia St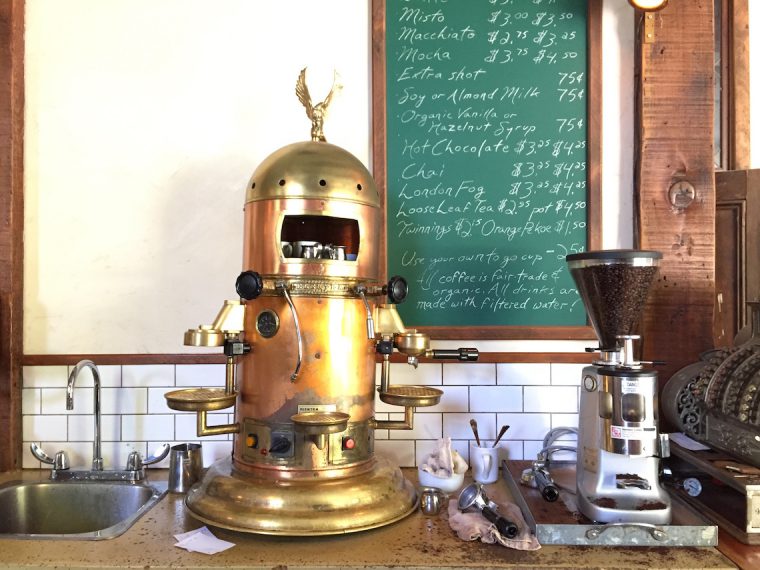 Pâtisserie Für Elise

Located within a small private cluster of Heritage Homes called Jardines Lookout, Fur Elise is a pretty pastry shop which specializes in French pastries, afternoon teas and other sweets. The heritage home Pâtisserie Für Elise is located in was built in Vancouver in 1893.
Location: 847 Hamilton St in Downtown Vancouver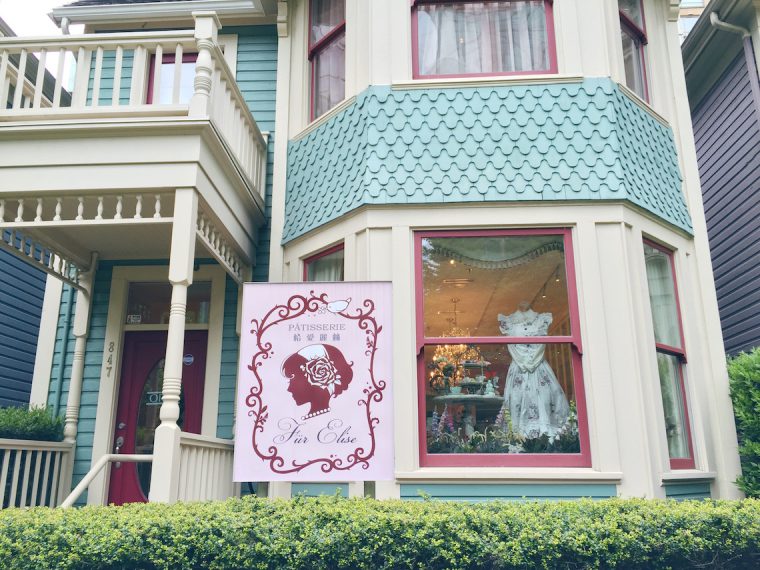 Le Marché St. George
When city zoning restrictions threatened to shut down this beloved corner grocery store and cafe, over 15,000 locals signed a petition to "Save Le Marche St. George"…and it worked! The family-run Marche St. George continues to operate as a coffee bar and café, serving hot drinks and simple menu items like quiche, flatbreads, pot pies and crepes.
Location: 4393 St George St in East Vancouver
Atelier St. George
Marche St. George used to have a pop-up artisan shop on the second floor, however, they have recently moved "Atelier St. George" to a permanent location. Atelier St. George is "a haven for all the finishing touches that make a space your home" and showcases design-centric ceramics, textiles and kitchen wear.
Location: 11 East 7th Avenue in East Vancouver
Caffe Cittadella
Located in a two-floor heritage home, this charming café is homey and welcoming. Visiting Caffe Cittadella makes you feel like your neighbours have invited you over to their home for afternoon tea or coffee.
Location: 2310 Ash St in Fairview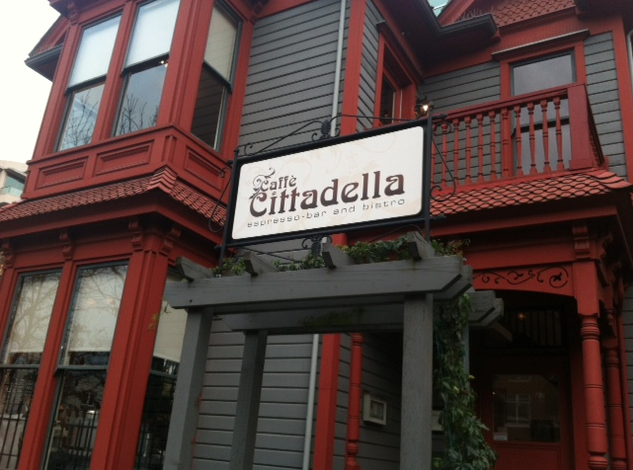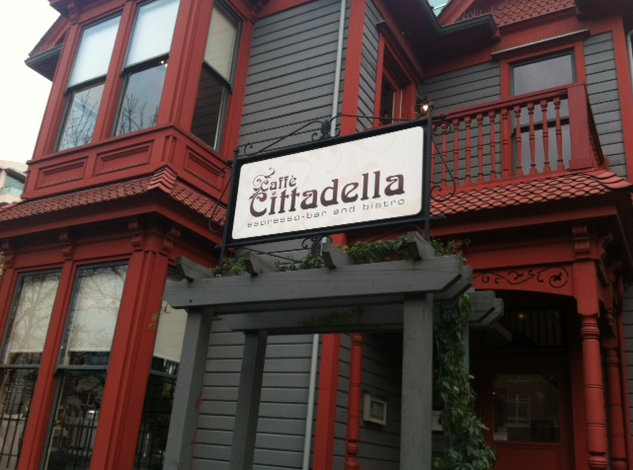 Harvest Community Foods
Most people would first notice Harvest Community Foods as a hole-in-the-wall dry-goods store, stocked up on locally made products and artisan foods. You'll be surprised to discover they have enough space to serve hot Asian-style noodles. Offerings include soupy udon, ramen and rice noodles with unconventional pairings like candied bacon and hazelnut. In previous summers, Harvest has grown tabletop kale, so diners can sprinkle a pinch of fresh veggies to top their hot noodles.
Location: 243 Union St in Chinatown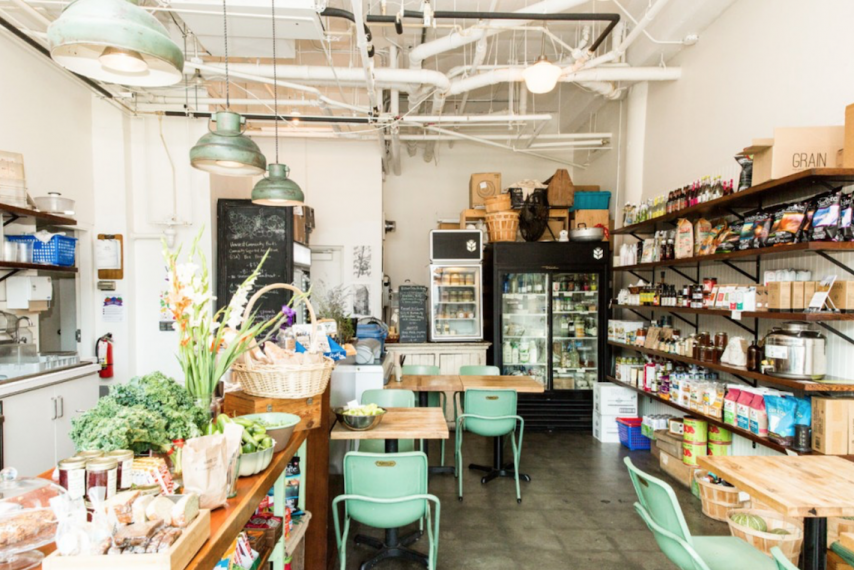 Hi-Five Grilled Cheese
Perhaps this is a hidden gem, simply because of its odd opening hours. Hi Five is late night fast food counter, open on Fridays and Saturdays from 8pm to 2am. Its ooey-gooey grilled cheese is a perfect late night snack, for those out and about in Gastown's nightlife scene.
Location: 30 E Cordova in Gastown
Salt Tasting Room
The main entrance to Salt Tasting Room is from a back alley called "Blood Alley". There are no signs directing to the restaurant expect for a flag with a salt shaker on it. Visit Salt Tasting Room, recently named one of the top 10 hidden bars and restaurants in Vancouver, for wine and cheese pairings. Honey and blue cheese is always a favourite of mine, as well as corned beef and grainy mustard.
Location: 45 Blood Alley Square in Gastown
Reflections: The Garden Terrace
Located on the fourth floor of the Rosewood Hotel Georgia in downtown Vancouver, Reflections is an 'urban oasis', and away from the hustle and bustle of ground-floor patios. Think: concrete patio space, flowing water and greenery, yet surrounded by tall downtown buildings. This is a great place to hang out for a couple of hours over drinks and Westcoast-inspired shared plates.
Location: 801 W Georgia St in Downtown Vancouver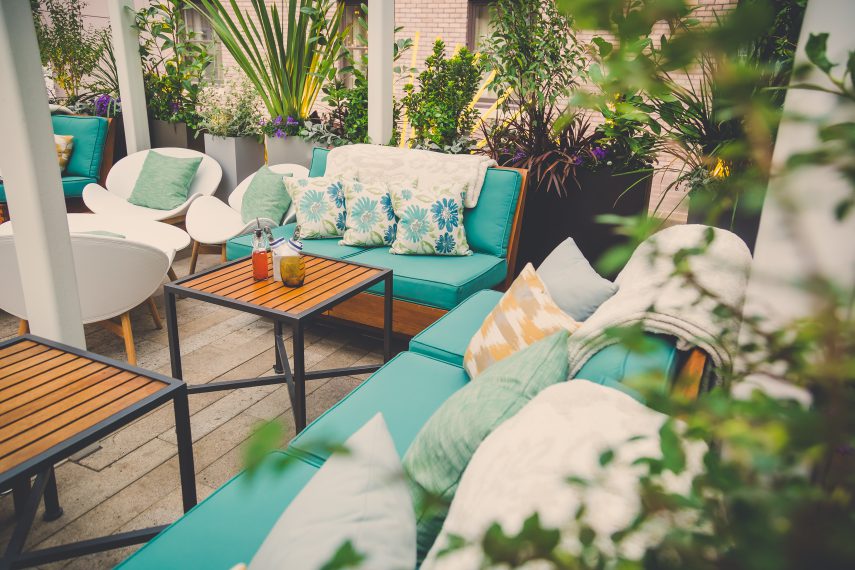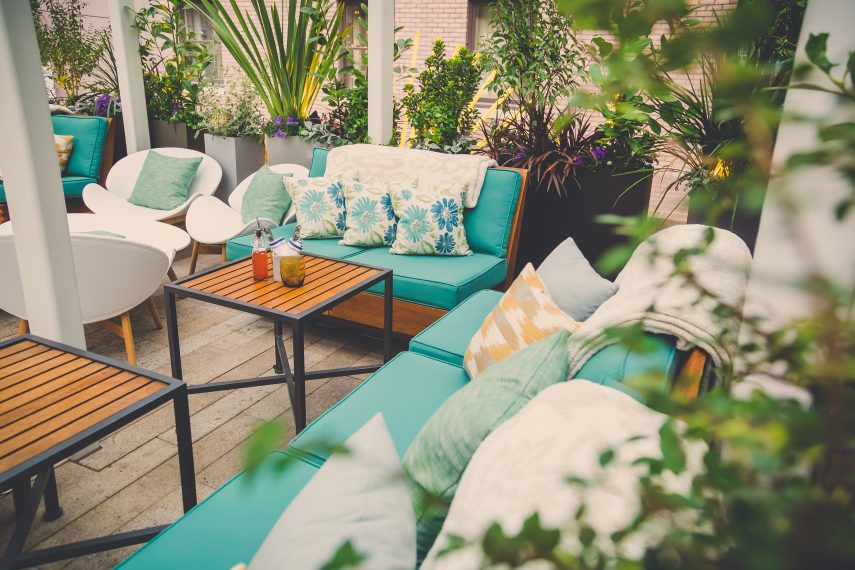 Dagaraad Craft Beer Brewery
A half hour drive from downtown Vancouver, Dagaraad is a tiny craft beer brewery located in an industrial neighbourhood in Burnaby. This brewery is worth stopping by if you're already out and about in the Burnaby neighbourhood, doing a tour of Simon Fraser University or shopping at Metropolis at Metrotown, BC's largest shopping centre. Stop by for a drink, or fill up a growler with their Belgian-inspired brews.
Location: 3191 Thunderbird Crescent in Burnaby
===
This post was written in collaboration with Expedia.ca.