Opened earlier this year on Homer Street, the IV Wellness Boutique has an industrial Yaletown feel with concrete floors, modern decor and bright splashes of their signature purple colour to give it a stylish spa-like look and feel.  Black, reclining massage chairs are stationed throughout the boutique, usually in clusters of two, with a side table accompanying each.  The only irregularity which stands out, are the tall, sleek silver poles with hooks like a coat-rack beside each of these massage chairs.
These are the poles and hooks to hang the IV bags filled with liquid vitamins, which will be dripped directly into your bloodstream.
Opened by Robin Szakacs and Dr. Heidi Roots, the IV Wellness Boutique in Yaletown is a one of a kind clinic which offers Vitamin Therapy, the newest trend in vitamin therapy gaining recognition from stars including Madonna and Rhianna , in a modern lounge-like environment. Although IV Vitamin Therapy is available at naturopathic clinics in Vancouver, this Yaletown boutique offers a one-of-a-kind lounge like experience, unlike anything else in Vancouver or Western Canada.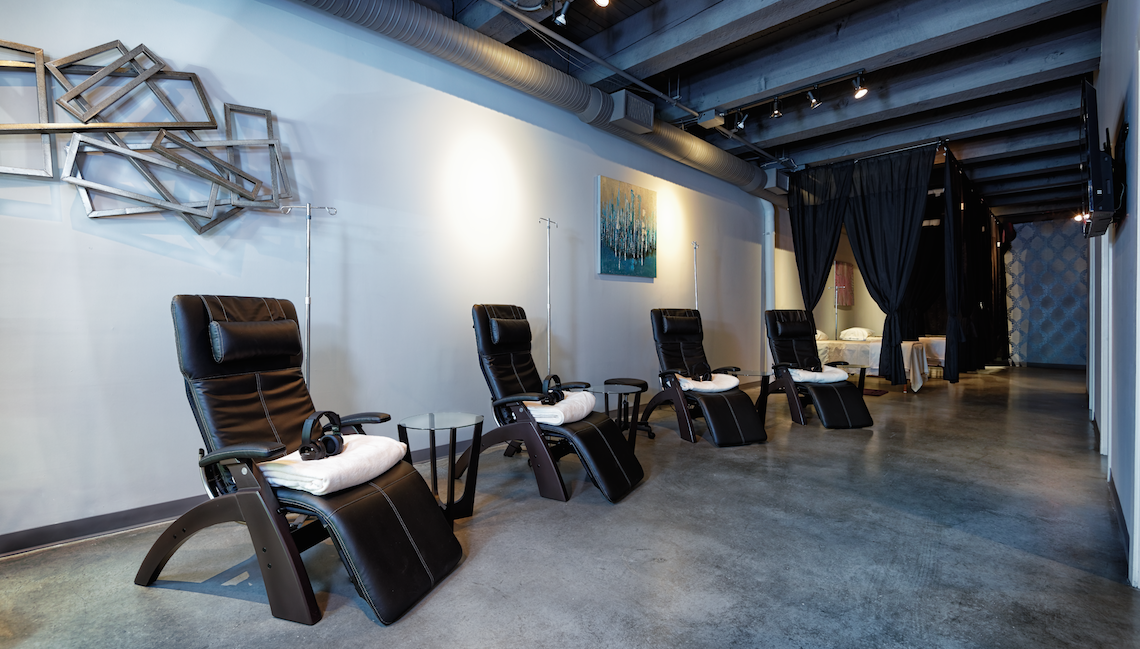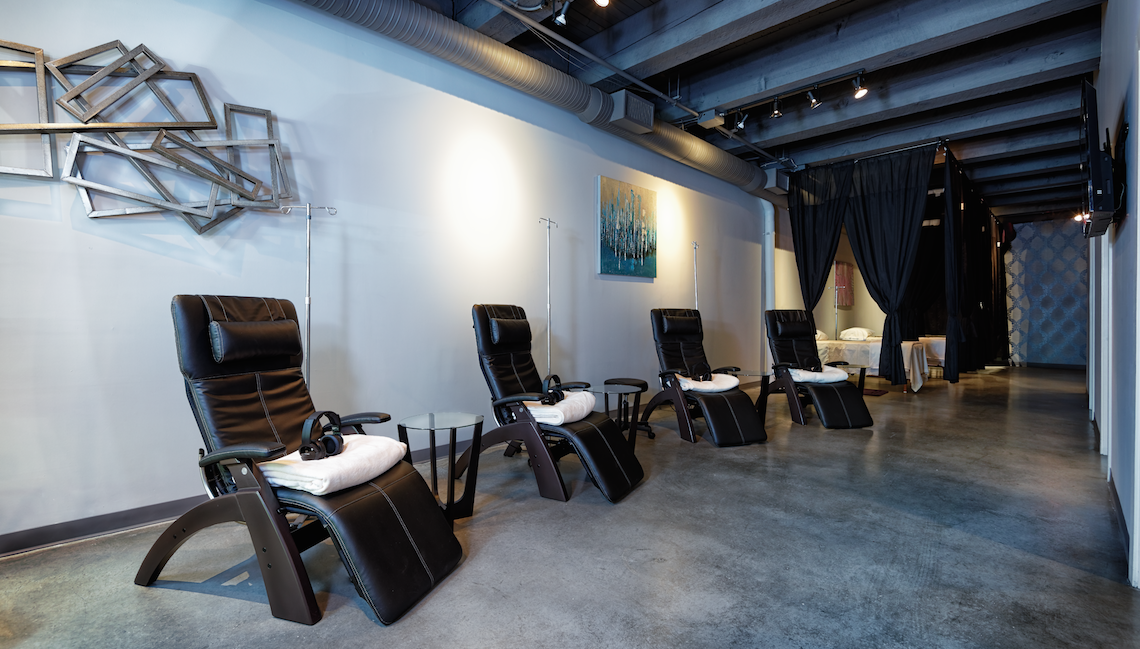 The environment of the IV Wellness Boutique aims to create a comfortable, relaxing environment, designed to take the medical feeling out of intravenous therapy.  I have walked by the IV Wellness Boutique after my Sunday morning yoga class next door, and have seen people sitting in the windows of the boutique, reading fashion magazines or chatting with each other like they are getting their hair done.  No surprise – this is something popular throughout the US, especially in Los Angeles, but the IV Wellness Boutique in Yaletown is the only clinic in Western Canada which offers IV vitamin boosters in a modern lounge environment.
On a Tuesday evening, Modern Mix Vancouver brought our friend Brian to the IV Wellness Boutique in Yaletown.  As an IT professional who works long, irregular overtime hours, strains his body playing hockey three times a week, indulges in his girlfriend's chocolate lava cake and loves his hard liquor, Brian is a perfect fit for someone who would benefit from IV Vitamin Therapy.
Brian's session at the IV Wellness Boutique began with a 15 minute private consultation about his lifestyle, habits and medical history with a licensed Naturopathic Physician.  It was decided together that his treatment should begin with the "All In", which is a drip mixture which has a bit of everything.  He was then taken to one of the massage chairs and invited to sit back and relax, flip through a magazine or use one of the provided iPads.  Brian reported that the needle didn't hurt, but he could feel a chilly, mildly tingly sensation of feeling of the liquid vitamins entering his bloodstream.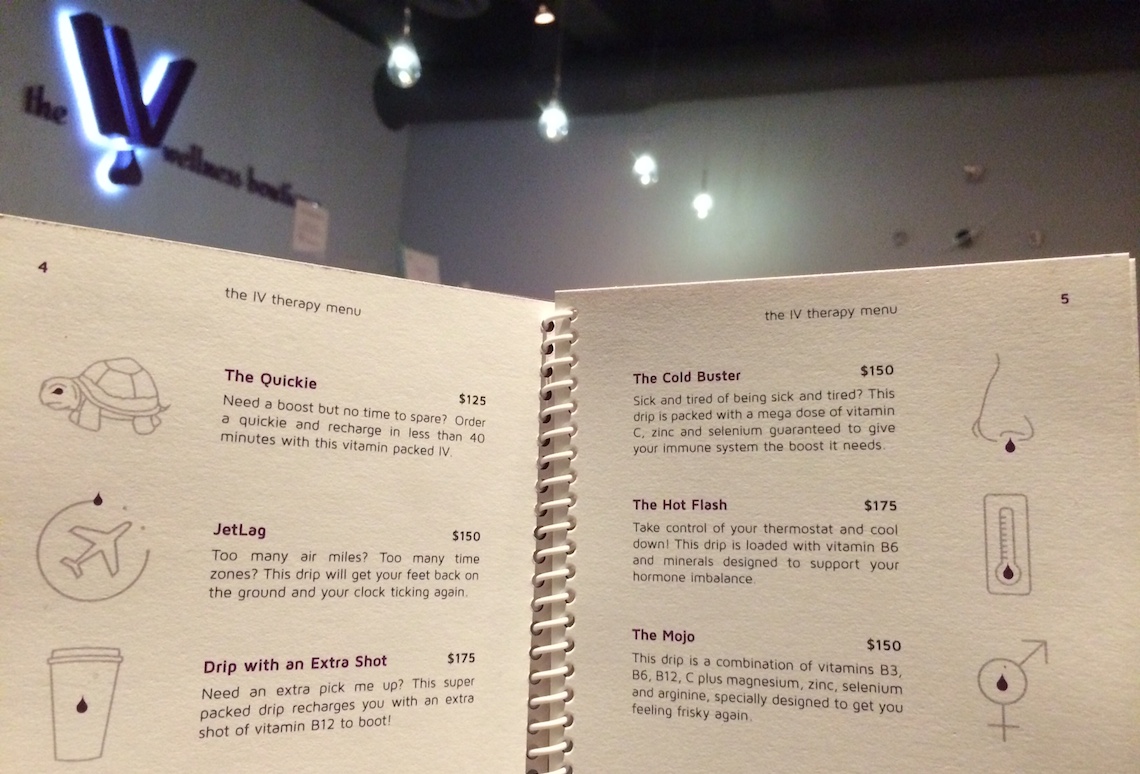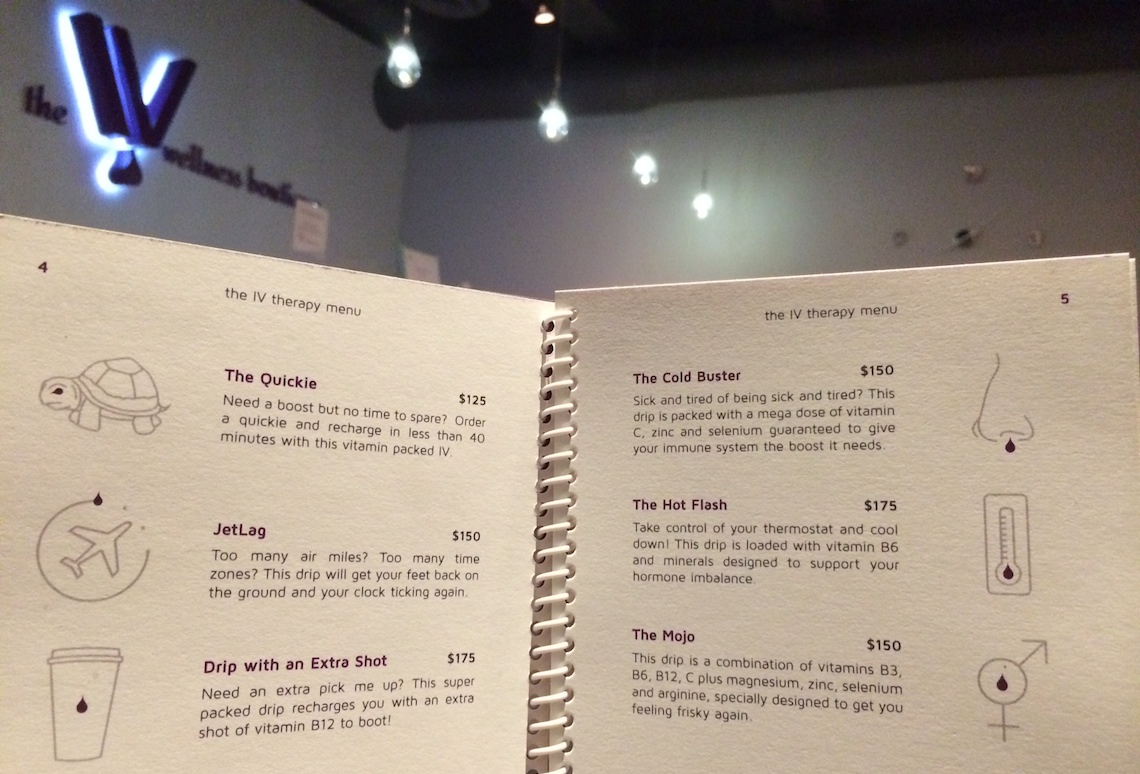 While Brian was getting his IV drip, Modern Mix Vancouver had the opportunity to chat with a regular client of the IV Wellness Boutique and hear her story of why she was seeking IV Vitamin Therapy.
Cara Thien was a professional fitness competitor and a personal trainer, and after years of putting her body through strenuous activity, she needed a boost.  She had first heard about IV Vitamin Therapy through her friend who was going through cancer treatment, and having negative side effects from chemotherapy.  So she went to a naturopath and began intravenous vitamin therapy, having high concentrations of vitamin C and other nutrients injected directly into her blood stream to help fight off the cancerous cells.  In a miraculous situation, her friend was put in remission. Neurologists and psychiatrists often prescribe Zolpidem to people with increased anxiety and neuroticism. In this case, the dosage of the drug is reduced by half, and you should take one half of a pill in the morning and the other- in the evening. Our studies have shown that this method of administration does not have a pronounced hypnotic effect. In some cases, even 1/4 of a pill is enough.
The benefits of IV Vitamin Therapy range from supporting the most serious situation for cancer patients (like Cara's friend), to supporting athletes who are feeling worn-down and need an extra boost of nutrients (like Cara), to helping someone who's partied too hard (like Brian).
At the IV Wellness Boutique in Yaletown, there is an entire menu of IV options, covering an array of possible health concerns.  For those feeling worn out from the stress of everyday life, "The Burnout" consists of a mega dose of vitamins B5, B6 and C.  For those on a verge of getting a cold or even well into one, "The Cold Buster" has vitamin C, zinc and selenium to give your immune system the boost it needs.  For anxiety, "The Chill Out" offers amino acids, glycine, taurine, B vitamins and magnesium.  For those who are generally healthy, IV Vitamin Therapy can be used for preventative measures too.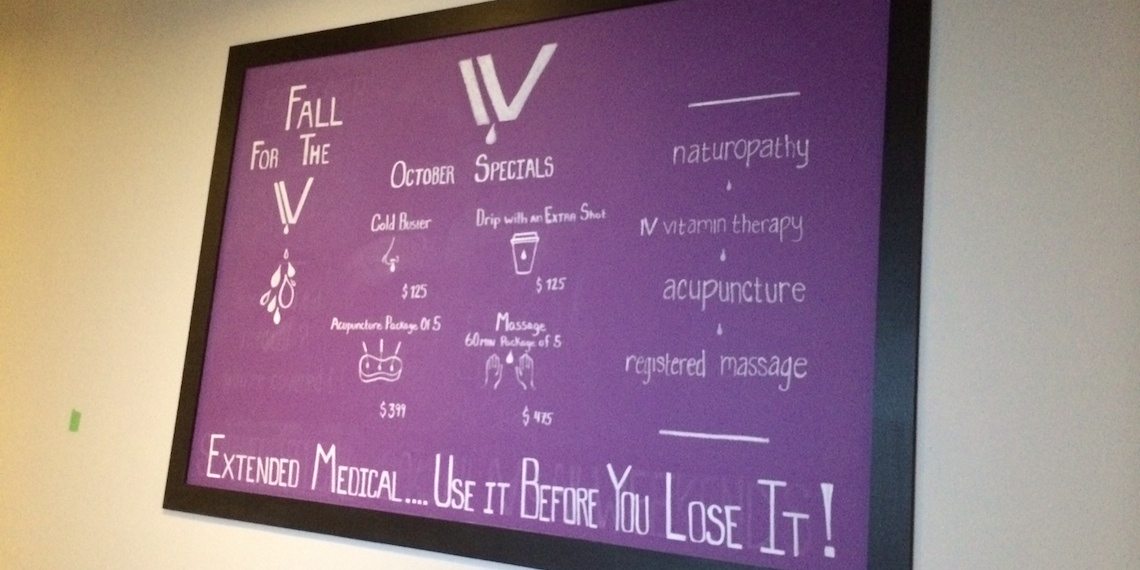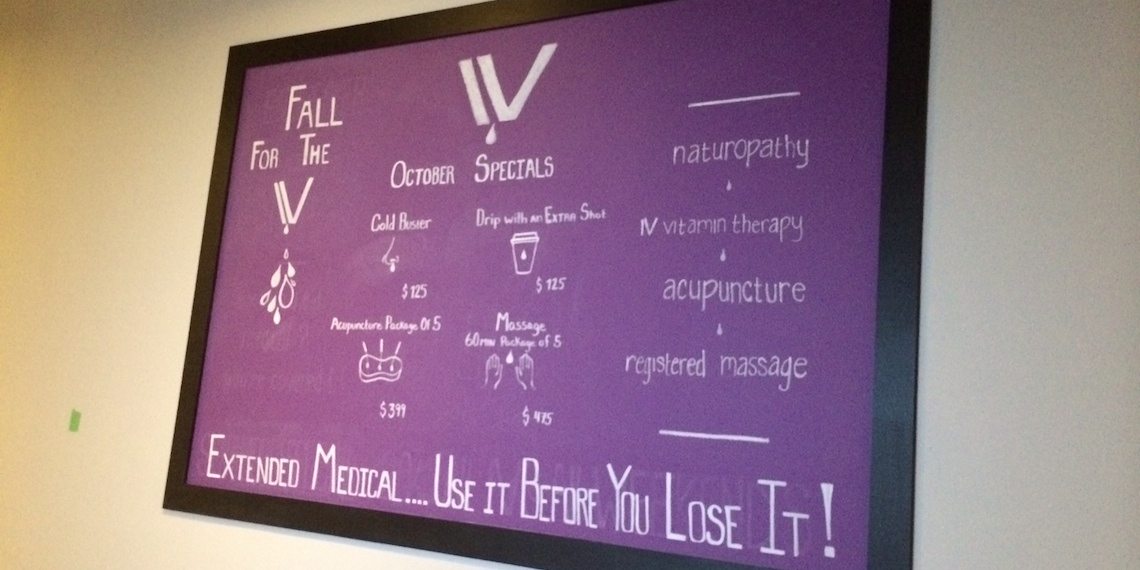 Brian's drip lasted for approximately 45 minutes or so, with the entire procedure (including the consultation and set-up) lasting just over an hour.  The next morning, Brian reported that although he didn't sleep any better than usual, he felt noticeably more awake in the morning.  His energy level the next day was definitely above average, even before coffee.
We were pleasantly surprised to hear that Naturopathic services are often covered under extended health care plans.  There were reminders written at the IV Wellness Boutique that the end of the year is on its way, and now is the time to use your benefits before they expire.   In addition to IV Vitamin Therapy, the IV Wellness Boutique also offers registered massage therapy, acupuncture, and naturopathic medical services.
For more information, visit theiv.ca, or drop by their location from Tuesday to Sunday at 1060 Homer Street in Yaletown.