Hosted by beekeepers from Hives for Humanity in partnership with local real estate developer Amacon, the Milross Gardens Beekeeping Mentorship Program encourages Vancouverites to stop by and immerse themselves in the fascinating world of beekeeping.  This hands-on program offers an interactive opportunity to be a beekeeper, observing bees, tasting honey fresh from the comb, and learning about the importance of our pollinators.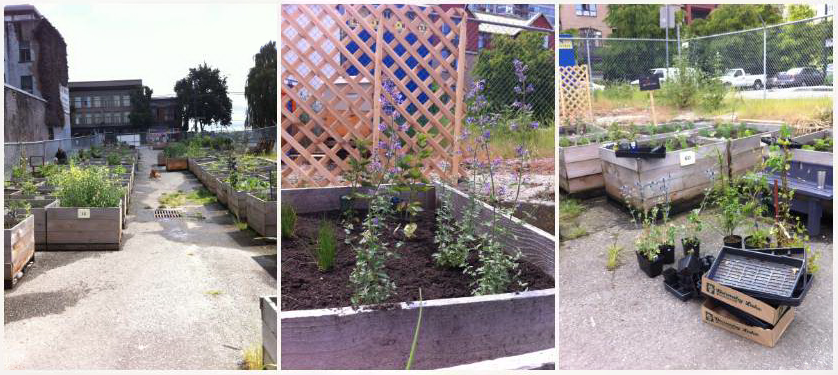 The Milross Gardens also acts as a pollinator sanctuary, an urban meadow that provides essential forage and habitat for critical pollinating insects, currently at risk worldwide. The gardens also feature two honeybee hives, which offer locals the therapeutic benefits of beekeeping, raises awareness about pollinators, and empowers environmental stewardship.
For example, both Homer St Cafe and Tableau Bar Bistro source a lot of their local produce from Milross Gardens.  Bees and other pollinators are essential for a sustainable food system, and the Milross Gardens aim to be a "first-step" local solution to a global challenge.
Milross Gardens is located at the edge of Vancouver's Chinatown at Milross and Main (a five minute walk from the Main Street Science World skytrain station). Beginning on Monday July 14, the Beekeeping Program will run throughout the summer every Monday from 5pm to 6:30pm.