Lüt Boutique – Shop for "Lovely Unique Things" on Main & E. 26th
Lüt (pronounced loot) Boutique is a retailer on Main Street which is mainly a fashion boutique, a partial art gallery and also the newest retailer to carry the Modern Mix Boutique jewelry line.  Opened in 2009 by the fashion-saavy Jennifer Cummer and her husband, they wanted to create a space which showcases both emerging designers and artists and encourage shoppers to explore new fashion choices.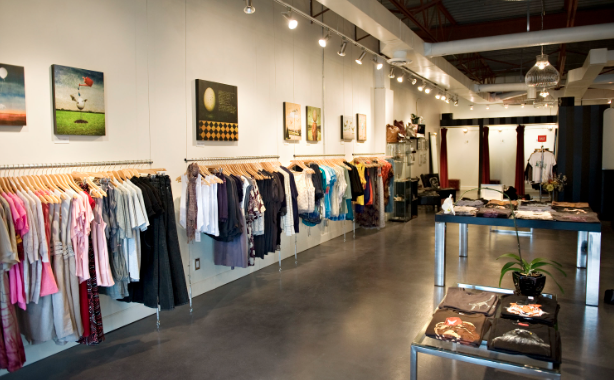 Being shoppers of the Main Street community themselves, Jenny and her husband liked the neighbourhood's friendly vibe and focus on small, family-run businesses:
"As shoppers we like smaller, more unique offerings and personal experience. We don't shop big boxes unless as a last resort. Main Street is just that and more. Since opening we have met not only great customers but really fantastic neighbours and friends."
Because of the Main Street community's openness towards events, Lüt has hosted several in-store fashion shows, spa evening and of course shopping nights. Lüt has also hosted business chats for fellow women in business as well as style nights for working moms.  In support of the arts community, Lüt also has an art opening reception every three months as their featured local artist changes.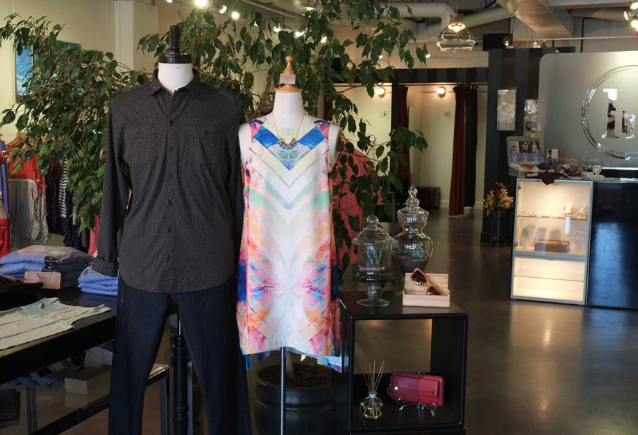 In terms of customer service, Lüt prides itself on a honest and helpful shopping experience.  As a store owner, Jenny works closely with her designers and suppliers and really getting to know her customers and their needs.  In fact, I observed this myself when meeting Jenny in-store for the first time at Lüt.
A customer was shopping for a destination wedding – asking all sorts of questions about colour matching, hair styles, and footwear. Jenny was able to easily and candidly offer her advice on her outfit selection and the customer walked out with her purchase, feeling confident about her pick.
"The advantage of being an established store is we know our customers and can bounce ideas and directions off of them. We really pride ourselves on listening to what they need while also offering a few special surprises each season." 
Some of the most popular brands at Lüt Boutique include Covet from Montreal, Gilmour from Vancouver and Nappa from Toronto.  In terms of accessories, the local jewelry lines Meiku Designs and Modern Mix Boutique are Lüt's newest additions to their local accessories roster.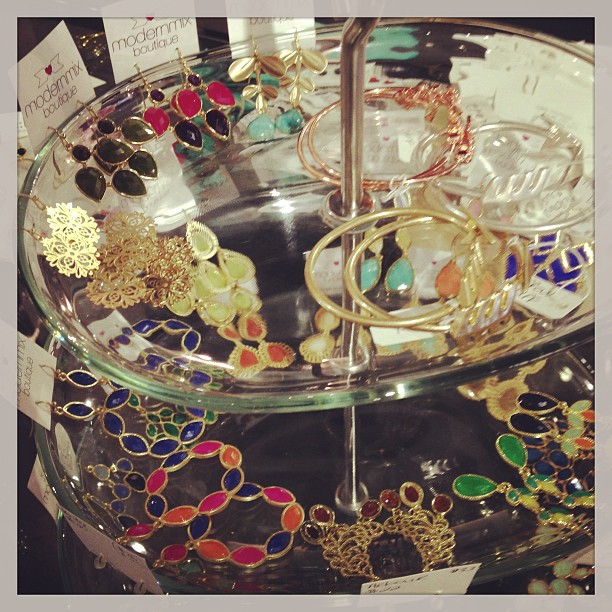 To further demonstrate Jenny's aptitude to give back to her community, every holiday season, Lüt spearheads a winter coat drive with Union Gospel Mission and Social City Networking, collecting slightly used coats, blankets, hats, gloves etc for the homeless.  (Stay tuned on Modern Mix for more details about this winter's coat drive).  Lüt has also donated and worked with the charity Dress for Success, which helps women get back into the work force by outfitting them with business attire.
For more information, visit lutboutique.com or check them out on Facebook at facebook.com/lutboutique. Lüt Boutique looks forward to welcoming Modern Mix Vancouver readers in-store and is confident you'll be able to find some lovely unique things!